Integrative Practitioner Digital Summit
BRAIN HEALTH
Ordering Labwork
April 12, 2022 1:00 – 2:00pm ET
Come learn with Carrie Jones, ND, Head of Medical Education at Rupa Health. This informative session will show you firsthand how to set up a free account, place an order and walk you through the patient experience. Order and manage all of your specialty labwork from a single portal.
Upon completion of this session, participants will be able to:
Understand how to order labwork
Recognize the importance of specialty labwork in patient practice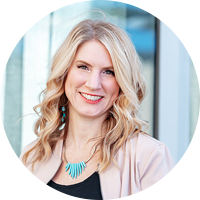 Speaker: Carrie Jones, ND, FABNE, MPH
Carrie Jones, ND, FABNE, MPH is an internationally recognized speaker, consultant, and educator on the topic of women's health and hormones. Dr. Jones graduated from the National University of Natural Medicine in Portland, Oregon where she also completed a 2-year residency in women's health, hormones, and endocrinology. Later, she graduated from Grand Canyon University's Master of Public Health program. Dr. Jones was one of the first to became board certified through the American Board of Naturopathic Endocrinology. She was adjunct faculty for many years, teaching gynecology and advanced endocrinology/fertility. She was the Medical Director for the DUTCH Test for nine years and recently joined the Lifestyle Matrix Resource Center as the Clinical Expert serving the SOS Stress Recovery Program. Currently, she is the Head of Medical Education at Rupa Health.