Integrative Practitioner Digital Summit
BRAIN HEALTH
Mood by Microbe: Dysbiosis The New Unifying Theory of Mental Illness and Diseases of Civilization
April 12, 2022 11:45 – 12:45pm ET
In this presentation, integrative psychiatrist, David Scheiderer, MD, MBA, DFAPA, explores his unifying theory of mental illness and diseases of civilization. With emphasis on the relationship between the gut-brain axis and common psychiatric conditions, Scheiderer shares his approach to identification, diagnosis, and treatment of systemic and neuroinflammation. Through case discussion, he dives deeply into the mental health impact of lifestyle, diet, and medication. The therapeutic potential of individualized, integrative treatment plans including specialized nutrients and targeted probiotics is also discussed.
Upon completion of this session, participants will be able to:
Clarify the impact of dysbiosis and inflammation on the gut-brain axis
Discuss gut-brain mechanisms that influence stress response and management
Elucidate the impact of diet, medications, and lifestyle on the gut-brain axis
Understand the therapeutic potential of a clinically proven gut-brain targeted probiotic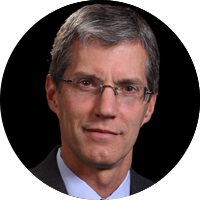 Speaker: David Scheiderer, MD, MBA, DFAPA
David Scheiderer, MD, MBA, DFAPA, is the Chief Medical Officer and Director of Education at Integrative Psychiatry, Inc. in Sarasota, Florida and the President of Tiberius Enterprises, Inc. in Roanoke, Virginia. An accomplished clinician, educator, and lecturer, Scheiderer has established himself as a key opinion leader in the fields both of conventional mainstream psychiatry as well as functional medicine. As such, he is one of the most highly sought speakers in the nation on the topics of mental health and healthy aging.
Scheiderer also serves on numerous advisory boards and currently provides professional and technical expertise to several international corporations. In addition to his busy lecturing and consulting schedule, Scheiderer maintains a private practice of integrative psychiatry in Sarasota.