Integrative Practitioner Digital Summit
BRAIN HEALTH
Integrative Approaches to Traumatic Brain Injuries
April 12, 2022 10:15 – 11:30am ET
Originally presented at the 2019 edition of the Integrative Healthcare Symposium.
In recent years, traumatic brain injuries, such as concussions, have become a topic of interest to both the public and healthcare industry. While most of the focus has been on prevention, the conventional approaches to treatment are inadequate and have not advanced much since the 20th century. Integrative medicine offers a variety of natural approaches to healing the injured brain.
In this lecture, Adam Breiner, ND, will present how in-office diagnostics such as EEG imaging, balance testing, and neurocognitive testing can give the clinician better tools for assessing brain injury and help track how the patient is healing. Beyond the "rest and wait" approach, integrative physicians will learn how natural healing modalities such as transcranial pulsed electromagnetic and electrical stimulation, neurofeedback, hyperbaric oxygen therapy, altitude contrast training, platelet rich plasma, stem cells, and photo-biomodulation can help in healing brain injuries.
This presentation was recorded at the 2019 edition of the Integrative Healthcare Symposium.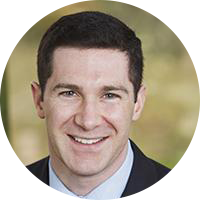 Speaker: Adam Breiner, ND
Adam Breiner, ND, is the medical director of Breiner Whole-Body Health Center, in Fairfield, Connecticut. The Center is one of the only free-standing hyperbaric facilities in the region, focusing on helping patients with neurological conditions.
A graduate of the Canadian College of Naturopathic Medicine, Breiner is a member of the Undersea & Hyperbaric Medical Society, the International Society for Neurofeedback & Research, the Association of American Physicians and Surgeons, and the Connecticut Naturopathic Physicians Association.
Breiner has been a featured speaker on the subject of hyperbaric oxygen therapy, as well as EEG neurofeedback for healing the injured brain. He has also lectured on various topics including natural whole-body approaches to healing Lyme disease.
Offering a multitude of services, The Breiner Whole-Body Health Center discovers, shares, and implements innovative ways to bring people to better health. Combining naturopathic and integrative medicine with cutting-edge therapies and science, The Breiner Whole-Body Health Center works to enhance the body's own ability to recover, renew, and revitalize.