Integrative Practitioner Digital Summit
BRAIN HEALTH
How to Implement Mindfulness to Patient Care and Self-Care
April 12, 2022 9:00 – 10:00am ET
It is estimated that 75 to 90 percent of doctor's visits are related to stress. Stress is an important factor in chronic disease development. Yet, this is still inadequately addressed during physician office visits and healthcare professionals aren't adequately trained to support patients who are coping with stress. Furthermore, work is a large source of stress for many individuals, and physicians are not exempt. One in three physicians experience burnout at any given time, and there are 300 to 400 physicians suicide deaths every year.
In this session, Bojana Jankovic Weatherly, MD, FACP, MSc, IFMCP, will define and provide an opportunity for participants to practice mindfulness, meditation, and breathing exercises. She will discuss health habits that improve resilience and ability to cope with stress and provide a framework for introducing stress-coping tools into practice. She will also discuss healthcare provider wellness strategies, and how practitioners may start to practice what they teach patients.
The content of this session will be a combination of evidence-based medicine, Weatherly's experience as a primary care and integrative medicine physician, her training in mindfulness-based stress reduction, as well as the personal experiences that have shaped how she works with patients. Weatherly will share the tools that incorporate conventional, integrative, and mindfulness-based interventions to help patients reduce their levels of stress, reduce the use of anti-anxiety medications, as well as improve physical symptoms that can be triggered, in part, by stress. In addition, she will also share the level of evidence for each tool and the current understanding for their mechanisms of action.
Upon completion of this session, participants will be able to:
Describe how stress affects chronic disease
Understand how practitioners can cultivate mindfulness in their personal lives to reduce the risk of burnout and optimize responses to stress
Start cultivating mindfulness in their office, with their team and patients
Obtain tools for healthcare providers, to support patients to effectively cope with stress
Access other resources for further study of mindfulness-based stress reduction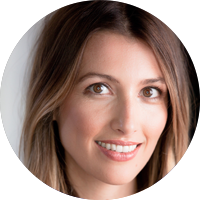 Speaker: Bojana Jankovic Weatherly, MD, FACP, MSc, IFMCP
Bojana Jankovic Weatherly, MD, FACP, MSc, IFMCP, is an award-winning physician, double board certified in internal and integrative medicine, a Fellow of American College of Physicians and certified in Functional Medicine by the Institute of Functional Medicine. Her medical practice serves patients in New York, California, Connecticut, New Jersey, and Florida, via telehealth and in office visits in NYC.
After completing an internal medicine residency, she did a fellowship in integrative medicine, training in functional medicine, nutrition, and mindfulness. Her approach is rooted in evidence-based medicine that is personalized to each individual she works with. She partners with her patients to discover and address the root causes of their conditions and develops individualized plans to support and empower each unique individual to achieve her or his health goals. She also mentors physicians who are transitioning from being in the current model of healthcare and establishing their own areas of expertise within integrative and functional medicine.
As part of her mission to deliver accessible, evidence-based health and wellness information, she created her website, drbojana.com, that features videos, webinars, articles, and recipes. Prior to starting her integrative medicine practice, she worked as a primary care physician at Cedars-Sinai Medical Group and Crossover Health, provided executive healthcare and worked with Frank Lipman, MD.
Weatherly serves on the Forbes Health Advisory Board. She also advises healthcare start-ups including The Lanby, where she also served as the founding physician, inZENcity, and was the Co-Founder of and served as the Chief Medical Officer of WellStart Health. In addition to serving on the Board of EWG, she serves on the Board of Directors on Lifeline New York, and Tryall Fund, and on the Philanthropic Leadership Board of Eat REAL.