Integrative Practitioner Digital Summit
BRAIN HEALTH
Herbs and Nutraceuticals for Stress, Mood, and Sleep
April 12, 2022 3:00 – 4:00pm ET
Stress related disorders, insomnia, and mood disorders such as depression and anxiety are among the most common health issues affecting over 40 percent of the population in the United States. They present a significant global disease burden as well, and their incidence is rising, including in adolescents and children.
Our current pharmaceutical treatments are not always effective. With depression, pharmaceuticals help only about 40 percent of patients and often these treatments are plagued with significant side effects including sexual dysfunction, weight gain, osteoporosis, increased risk of suicide, and perhaps even cardiovascular side effects. In addition, patients can suffer from daytime impairment, increased risk of accidents, addiction, and dementia with many sleep aids.
Herbs and nutraceuticals may offer alternatives that are tested by centuries and increasingly supported by modern research. They often have less side effects and, in fact, may offer many side benefits.
Join Tereza Hubkova, MD and expand your toolbox of treatments for stress, insomnia, and mood disorders with natural alternatives your patients will appreciate.
Upon completion of this presentation, participants will be able to:
Review new insights into neurobiology of depression
Describe how stress, mood, and sleep disorders overlap
Name and feel comfortable prescribing at least three adaptogens; learn how they could be used for stress, mood, and sleep
Define nootropics and name at least two that can be used for mood and cognitive improvement
Define nervines and name at least three nervine herbs that can be used for anxiety and/or insomnia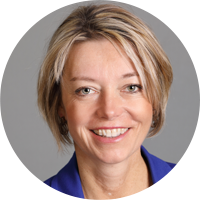 Speaker: Tereza Hubkova, MD, ABIM, ABIHM
Tereza Hubkova, MD, ABIM, ABIHM, graduated from Charles University Medical School as a Valedictorian and recipient of Margaret Bertrand's Excellence Award. She completed medical residency in internal medicine in Framingham, Massachusetts and is board certified in internal medicine as well as integrative and holistic medicine.
Prior to moving to Overland Park, Kansas to lead The Whole Health Institute with AdventHealth as its medical director, she practiced integrative, functional, and lifestyle medicine at Canyon Ranch in Lenox, Massachusetts, for 10 years. She is an expert on microbiome, gut brain axis, and weight loss, but enjoys teaching about herbs, food as medicine, and culinary genomics, as well.
She has been published in the American Journal of Lifestyle Medicine and Journal of Active Aging, and presented at the Integrative Health Symposium in New York, Harvard Lifestyle Medicine Conference in Boston, and Living in Vitality in Kansas City.
Aside from helping patients get to the root cause of their illness like a medical detective, she is enthusiastic about group medical visits and community wellness.