Your guide to the Integrative Healthcare Symposium 2017: Live coverage from Integrative Practitioner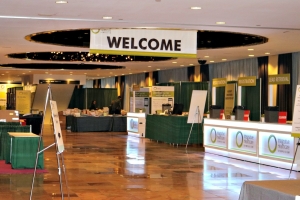 Editor's note: Full coverage from the Integrative Healthcare Symposium Annual Conference 2017 in New York City can be found below and by clicking here. 
The Integrative Healthcare Symposium annual conference, the only event where multi-disciplinary practitioners come together as a cohesive community, kicks off this week from February 23-25 at the New York Hilton Midtown in New York City. Acupuncturists, chiropractors, homeopaths, medical doctors, naturopaths, nutritionists, psychiatrists, registered nurses, and other integrative healthcare practitioners and professionals will be in attendance at the conference, which features 176 exhibitors offering a variety of products, training, and more. IHS attendees, please be sure to stop by our booth (No. 1501) and catch up with IntegrativePractitioner.com editor, Katy Rushlau (
[email protected]
), who will be reporting live from the show. Interested readers and attendees can check back on this page for any and all Integrative Practitioner coverage of the 2017 IHS annual conference. Follow Integrative Practitioner (
@iPractitioner
) and Integrative Healthcare Symposium (
@

IHSymposium
) for any quick coverage news.