2016 Integrative Healthcare Symposium annual conference
The Integrative Healthcare Symposium annual conference is the only event where multi-disciplinary practitioners come together as a cohesive community. This year, attendees gathered once again to connect and collaborate with their peers, learn from the experts, and return to their practices with insights and techniques that can be immediately incorporated into their patient practice.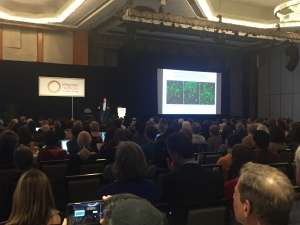 Attendees were inspired by keynote presentations from leaders in the field and dove into the clinical implications and practical takeaways in breakout sessions throughout the three-day conference. Speakers from across the integrative health care field were invited to participate. Highlights from the conference include inspiring presentations from Jeffrey Bland, PhD, CNS, FACN, FACB; Mark Hyman, MD; Daniel Kraft, MD; David Perlmutter, MD, FACN, ABIHM; and Rudolph Tanzi, PhD, to name just a few. Collaboration and learning did not end in the session rooms, however. During the breaks, attendees flooded both levels of the exhibit hall to network and learn about new products and services available to further enhance their practice and educate their patients.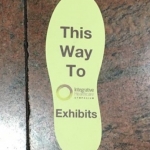 The 2016 event welcomed more than 1,000 attendees and 199 exhibitors, making it the largest event to date. Did you attend the event? Share your experience below and be sure to save the dates for 2017:
Pre-Conference:
February 22, 2017
Conference:
February 23-25, 2017
Exhibits:
February 24-25, 2017