How has Traditional Chinese Medicine "stuck" around?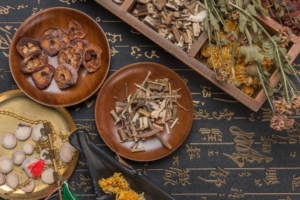 by Melissa Carr, B.Sc., Dr.TCM
Many people think that medicine that involves sticking people with s…
About the Author:
Melissa Carr, BSc, DrTCM, is a registered Dr. of Traditional Chinese Medicine (TCM), lecturer, and health writer. She has a degree in kinesiology and worked in medical research in Japan prior to her Traditional Chinese Medicine studies in both Canada and China. As a result, she loves to blend Eastern and Western natural health knowledge and therapies. In practice since 2001, she enjoys integrating patient care with other healthcare professionals because she believes that this provides the best patient experience and outcomes. Having worked with some of the top names in sports and entertainment, she was chosen as one of the few acupuncturists for Vancouver's 2010 Olympics and Paralympics, and she also volunteered at the World Police and Fire Games. As a passionate educator, she has been a teaching assistant for anatomy and an instructor for nutrition. She now continues educating the public about natural health matters via lectures, including to Blue Cross, David Suzuki Foundation, Fraser Health Authority, and the University of British Columbia. She writes for several publications, was a columnist for a Vancouver newspaper, and is in the process of writing a book on nutrition from a TCM perspective.