Successful Management Options for your IBS Patients
Price:
Free Sponsored Webinar

Irritable bowel syndrome (IBS) is associated with significant disease burden, with symptoms that have a profound negative impact on patients' daily activities and quality of life.[1] It is a complex condition with many subtypes,[2],[3] and multiple underlying factors that contribute to an IBS diagnosis, including digestive insufficiencies, infections, adverse food reactions, and more.[4] A number of potential therapeutic options may help patients with IBS, depending on their initial presentation and clinical recognition of the primary root causes. In this presentation we will discuss the various factors that affect IBS development and symptom severity to help you provide more effective, individualized assessment and treatment for your patients.
LEARNING OBJECTIVES:
Review IBS pathophysiology applying ecosystem patterning to understand the complexity of factors that can influence IBS development and exacerbation, and how to test/assess for these in clinical practice.

DIGESTIVE INSUFFICIENCIES: A FOCUS ON BILE ACID & DIGESTIVE ENZYMES
DYSBIOSIS, SIBO, & SIFO
GUT-BRAIN AXIS DYSFUNCTION
PATHOBIONTS VS ACQUIRED INFECTIOUS AGENTS
ADVERSE FOOD REACTIONS
ANXIETY, STRESS, & TRAUMA
NUTRIENT DEFICIENCY

Discuss clinically relevant dietary and lifestyle interventions that address underlying factors that contribute to IBS to create more effective, personalized treatment plans for your patients.
Highlight future directions in IBS therapy research, including identification of new molecular targets, application of 3-D gut model, gut-on-a-chip and personalized precision therapy.
---
[1]Ballou S, McMahon C, Lee HN, et al. Effects of irritable bowel syndrome on daily activities vary among subtypes based on results from the IBS in America survey. Clin Gastroenterol Hepatol. 2019;17(12):2471-2478.e3. doi:10.1016/j.cgh.2019.08.016
[2] Grad S, Dumitrascu DL. Irritable bowel syndrome subtypes: new names for old medical conditions. Dig Dis. 2020;38(2):122-127. doi:10.1159/000505287
[3] Zhan K, Zheng H, Li J, et al. Gut microbiota-bile acid crosstalk in diarrhea-irritable bowel syndrome. Biomed Res Int. 2020;2020:3828249. doi:10.1155/2020/3828249
[4] Hadjivasilis A, Tsioutis C, Michalinos A, Ntourakis D, Christodoulou DK, Agouridis AP. New insights into irritable bowel syndrome: from pathophysiology to treatment. Ann Gastroenterol. 2019;32(6):554-564. doi:10.20524/aog.2019.0428
---
Speaker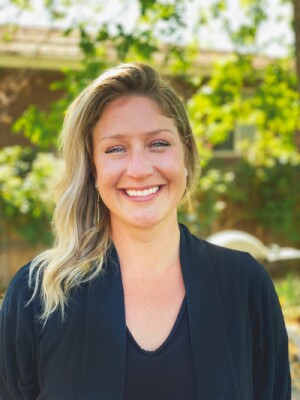 Leah Linder, ND
Leah Linder, ND, is a writer, speaker, and educator on topics of natural medicine, dietary supplements, and medical foods, with a specialty in microbiome and cognitive wellness. An alumnus of Bastyr University, Dr. Linder is a licensed naturopathic physician, and currently serves as Science and Education Manager for SFI USA, which manufactures professional nutritional supplements under the Klaire Labs brand. Beyond her work at Klaire labs, she is the owner of her own private practice specializing in naturopathic gynecology, cognitive longevity, and body ecology optimization. From Dr. Linder: "I don't heal my patients, I teach them to heal themselves."
Thank you for downloading!