The Role of The Gut Microbiome in Cardiometabolic Disease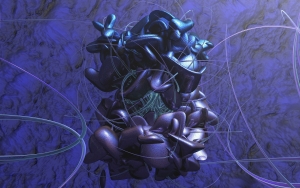 Member Price: $18.00 - 40% Off for Members Only
Add to Cart
Presented by: Todd LePine, MD
Recorded: February 2017
The human gastrointestinal system plays a key role in disease and in health. The human microbiome is engaged in a myriad of metabolic, nutritional, and immune processes. In addition, studies increasingly suggest that an individual's gut microflora composition and activity influence both host resiliency and conversely disease development.
This session will explore the individual evolution of the human gut microbiome from newborn to centenarian, as well as the variety of factors that impact its activity and composition: diet, oral health, stress, age, antibiotics, medication, and toxin. We will frame an understanding of the pathophysiology of cardiometabolic disease through the lens of the human microbiome.
This presentation was recorded at the Integrative Healthcare Symposium Annual Conference.