Best Practices in Clinical Leadership In Today's Healthcare Environment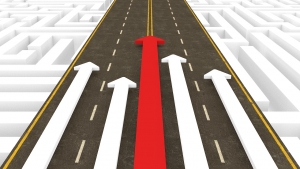 Member Price: $18.00 - 40% Off for Members Only
Add to Cart
Presented by: Adam Perlman, MD, MPH, FACP; Lori Knutson, RN, BSN, HNB-BC; Ruth Blodgett
Recorded: February 2017
Building, maintaining and growing an integrative medicine clinic, hospital program, or health system department is challenging in today's healthcare evolving environment. This session brings together leadership experts with integrative healthcare executives to talk about how to survive the challenges, build your clinical business and ultimately thrive as you transform your working environment.
Three important leadership competencies will be covered—developing resiliency in self and others, enlisting others in embracing and achieving the vision, and creating a culture of continual self-improvement. Supplemented with real examples from the panelists' own experience, the discussion will illustrate the power inherent in these leadership traits and provide insight into what works and what doesn't when you are trying to build or grow your program.
This presentation was recorded at the Integrative Healthcare Symposium Annual Conference.