Ten integrative healthcare trends to watch in 2017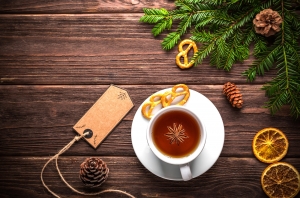 A new year means a time to reflect and prepare for what's ahead. In 2016, we witnessed a number of exciting developments, as integrative medicine continued to gain acceptance in the mainstream healthcare industry. As we head in to 2017, IntegrativePractitioner.com identified ten of last year's most popular integrative medicine trends that practitioners should continue to monitor. Click through to see which topics made our list.
Editor's note: 
This is the final installment of a four-part series where IntegrativePractitioner.com looked back at news, policies, trends, and other topics that resonated with our audience in 2016. We hope you enjoyed this series and encourage you to visit, or revisit, our round-ups: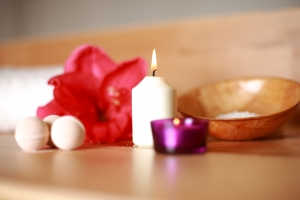 10. The surge in self-care
The overall healthcare industry is moving from volume to value, and encouraging individuals to take a more active role in their health and wellness. The concept of self-care has garnered increased popularity this year, with nutrition, guided meditation, dance, and other at-home options becoming a more common prescription for "what ails you." In 2017, we will likely see self-care awareness continue to grow and have a more prominent place in primary care. Take a look at these self-care articles and resources: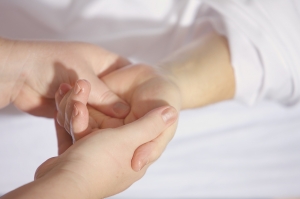 9. Integrative nursing put into practice
The concept of integrative nursing came to light more than ever last year. As new integrative approaches to care gained traction, nurses are at the forefront of this change, recognizing that environment, family, and physical surroundings all affect a patient's well-being. Although there is no one way to implement integrative nursing, specific principles and methods can be applied anywhere. In 2017, we can expect to see the conversation around integrative and holistic nursing continue to grow and gain prominence in this industry. Take a look at these integrative nursing articles and resources: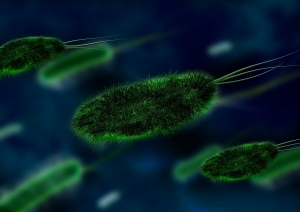 8. Research highlights balance in the gut microbiome
The gut microbiome was the focus of a number of studies last year, including research revealing its influence on immunotherapy response, and how genetics can influence its "signature." In addition, probiotics—those that
meet the requirements for clinical use
, that is— received a fair amount of hype on the importance of gut ecology on gastrointestinal and mental health. The gut microbiome is a complex web of forces that researchers will continue to explore in 2017, to increase understanding of how to manipulate the gut microbiome to improve overall health and wellness. Take a look at these gut microbiome articles and resources: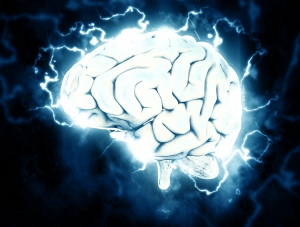 7. New options for brain health
Brain health and injury recovery has been a topic of discussion amongst integrative practitioners, as studies unveil the effects of untreated brain conditions, especially in athletes. Nutrition, stress levels, genetics, and more have been found to influence brain health and the discussion around holistic treatments has grown significantly in the past year. In 2017, the brain will continue to be a subject of discussion as new research delves further in to the intricacies of health and treatment. Take a look at these brain health articles and resources: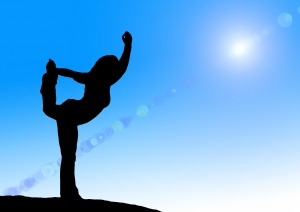 6. Yoga in the primary care setting
Increasingly, the common ground between medical science and the fundamental elements of yoga have been acknowledged, and, in 2016, the industry changed exponentially with a new international yoga therapy certification and a public distinction between yoga teachers and yoga therapists. Now, there is medical validation that yoga practice conforms to modern therapeutic interventions. As alternative therapies, such as yoga, make their way to mainstream medical practices, we will likely see more regulations from respective health alliances, associations, and, potentially, insurance providers. Take a look at these yoga articles and resources: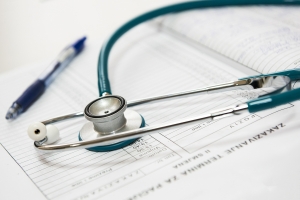 5. Naturopathic doctors regulated at the state level
In previous years, the naturopathic profession was looked down on by the American Medical Association and other agencies in favor of limiting consumer access to regulated naturopathic practitioners. From that suppression, individual states are starting to take naturopathic regulation into their own hands. In early November, Pennsylvania Governor, Tom Wolf, signed a bill to regulate the profession, becoming the 21
st
U.S. jurisdiction to do so. The law protects the scope-of-work and title for graduates from an accredited ND program. In addition, naturopathic groups are trying to appeal to national organizations, backing the Centers for Disease Control and Prevention and offering their own agreeable insights on its regulations. As naturopathic medicine becomes more popular with consumers, we will likely see more related policy in the coming year. Take a look at these naturopath articles and resources: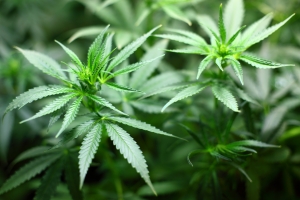 4. Increased opportunity for cannabis treatment options
Cannabis regulation was the focus of a number of state ballots this year, so it's no surprise that the healthcare world offered its two cents on the many medicinal benefits the plant provides. Medical attitudes towards cannabis vary, and many providers are still trying to understand its use, how to best administer treatment, and how to integrate it into existing therapeutic treatment options. This year, a number of studies looked at the effectiveness of cannabis treatment for brain injuries. As legalization continues to rise across the country, the conversations on how to best utilize the treatment option are expected to increase. Take a look at these cannabis articles and resources: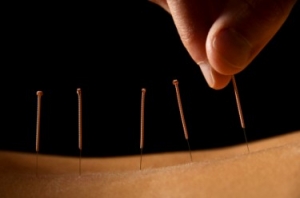 3. Acupuncture more widely accepted form of pain, disease management
Traditional Chinese acupuncture is increasingly used alongside standard patient care, and last year brought mainstream validation for the practice. George Lundberg, MD, former editor of the Journal of the American Medical Association, released
his personal experiences recovering from injury
using acupuncture. The Mayo Clinic
published a discussion
on its incorporation of acupuncture and massage therapy for pain management. Studies showed acupuncture improves treatment for traumatic brain injury and chronic illnesses. Finally, more and more insurance providers are covering acupuncture in their plans. Researchers continue to look at the effects acupuncture has when paired with traditional medicine, and we will likely see additional studies, discussion, and regulation throughout the year. Take a look at these acupuncture articles and resources: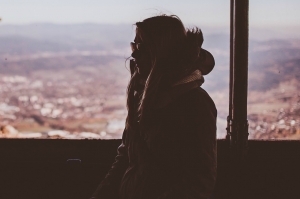 2. Integrative techniques target mental illness
Depression, anxiety, and other psychiatric conditions are not only increasing in incidence, but are being treated almost exclusively with medications. The repercussions of taking psychiatric medications are increasingly well-known, and integrative practitioners are resultantly examining how to manage mental illness, stress, and overall mind-body health with alternative techniques. Studies in the past year show that mindfulness meditation and targeted nutrition, for example, offer improved results for managing mental health. The healthcare industry continues to focus on mental illness with a number of studies and research, and treatment alternatives will certainly be an area of discussion for practitioners in 2017. Take a look at these mental health articles and resources: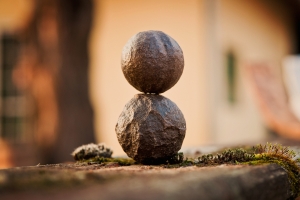 1. Integrative medicine in the mainstream, growing in popularity
In early 2016, integrative medicine was dubbed "the trend to watch." Sure enough, nearly a year later, consumer interest in integrative medicine has driven a growing number of hospitals to incorporate alternative therapies, such as Reiki and tai chi, into their menu of services. In fact, the American Hospital Association published an article stating patients are increasingly requesting these services, and providers are being forced to deliver. Additionally, there is growing acceptance of nonconventional therapies as an adjunct to traditional medicine. In addition to Reiki, clinicians are incorporating complementary therapies, including acupuncture, yoga, massage therapy, and meditation, and this trend is only projected to continue and grow. Perhaps 2017 will bring integrative practitioners, and all those involved with the integrative healthcare movement, the public recognition they deserve. Take a look at these articles and resources:
Resolve to get involved with IntegrativePractitioner.com!
We at IntegrativePractitioner.com aim to support the wide spectrum of integrative healthcare professionals in becoming more successful in their practices to effect positive improvements in the current standards of healthcare, policy, and to strengthen the common ground among all constituents. Our site is the destination for business networking relationships among companies and practitioners. Want to get more involved with our community in 2017? Here are a few ways you can do so: