Round-up: Moves and News of Key Integrative Health Leaders
by John Weeks, Publisher/Editor of The Integrator Blog News and Reports
Sometimes – to extend a metaphor hockey great Wayne Gretsky gave use – besides knowing
"where the puck is going"
, it is also useful to know who is already skating there to receive it. In the integrative health world, this means keeping an eye where people are showing up – or stepping down. Here are some highlights of recent developments from the institutional side of the integrative health and medicine community including some recent moves and news from key integrative health leaders.
Harkin Institute hires Joseph Jones as first executive director
When Congressional integrative medicine champion
Tom Harkin (D-Iowa)
retired, he announced that he would continue with some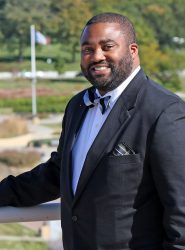 projects about which he is passionate through the
Harkin Institute for Public Policy and Citizen Engagement
at Drake University.  Harkin has shared that an area of focus is wellness, nutrition and integrative health and medicine.
Joseph Jones
, (
pictured right
), a Drake alumnus and former Harkin aide has been selected to serve as the founding executive director of the Institute. Jones most recently worked with the
Greater Des Moines Partnership
where he "helped municipalities and businesses work with the state and federal government through lobbying, education, consulting, and civic engagement."
Margaret Chesney, PhD steps down from role as director of UCSF Osher Center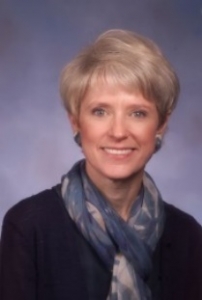 Researcher
Margaret Chesney, PhD
, (
pictured left
), has stepped down from her role as director of the
Osher Center for Integrative Medicine
at UCSF. Chesney is the past deputy director for what was then the National Center for Complementary and Alternative Medicine (now NCCIH) and is the immediate past-president of the Academic Consortium for Integrative Medicine and Health. She is a rare member of the integrative health and medicine community to have been elected to the Health and Medicine Division of the National Academies of Sciences. Shelley Adler, PhD is serving as interim while the Center is recruiting a new executive director.
President Frank Vitale retires after stimulating transformation at Maryland University of Integrative Health
The
Maryland University of Integrative Health (MUIH)
– the former Tai Sophia Institute – has witnessed phenomenal growth over the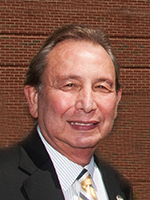 past decade with a team lead through most of that time by Frank Vitale, president (
pictured right
). The institution gained university status and regional accreditation as it expanded to 13 degree and certificate programs and over 1400 students online and on campus. Vitale, an unusual character in the field with a background in financial services in multi-billion dollar mergers and acquisitions,
retired in June
. A successor is being sought.
Former Penny George Institute leader Lori Knutson, RN in key integrative role at Meridian Health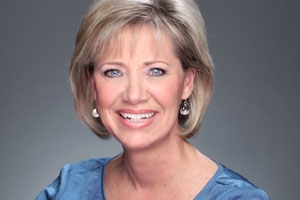 New Jersey's Meridian Health, a major delivery organization, has landed
Lori Knutson, RN, BCHN
, (
pictured left
), arguably the most experience integrative health and medicine leader in the United States, to serve as the administrator for a system wide integrative initiative. Knutson formerly directed the multi-location integrative initiative at Allina Health that is based on the
Penny George Institute for Health and Healing
. Knutson's extensive integrative health resume includes advising the Veteran's Health Administration on its integrative strategies and serving as core faculty for the Duke Leadership Program in Integrative Healthcare. She has been honored by the American Holistic Nurses Association as "Holistic Nurse of the Year."
Policy and integrative academic leader Pamela Snider, ND, selected as chief culture officer for Southern California University
The co-founder of both the Integrative Health Policy Consortium (IHPC) - where she continues as vice-chair - and of the Academic

Collaborative for Integrative Health (ACIH) - where she remains on the board -
Pamela Snider, ND
, (
pictured right
), is the new Chief Culture Officer at
Southern California University of Health Sciences
. Snider, who also serves as executive director of the Foundations of Naturopathic Medicine Project, is an ACIH colleague of SCU president John Scaringe, DC, EdD. Her new part-time role - her primary residence will remain in North Bend, Washington, is "to enhance the emerging institutional culture at SCU so that it is health creating, and further promote an atmosphere where people love to work, learn, teach and lead."
Jason Wright, LAc leaves CCAOM Presidency and Finger Lakes leadership for accreditation role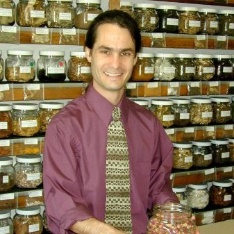 Acupuncturist
Jason Wright, LAc
(
pictured left
), has stepped down from his position as president of the Council of College of Acupuncture and Oriental Medicine (CCAOM) to take a new position as director of accreditation services for the Accreditation Commission for Acupuncture and Oriental Medicine (ACAOM). Wright also left his position as the director of the Finger Lakes College of Acupuncture and Oriental Medicine at New York Chiropractic College in order to take the new position.
Carla Wilson, PhD, DAOM, takes leadership role at Academic Collaborative for Integrative Health
The Academic Collaborative for Integrative Health (ACIH) announced in its August 2016
Collaborator
newsletter that
Carla Wilson, PhD,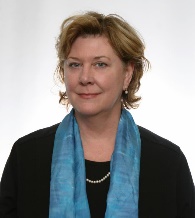 DAOM
(
pictured right
), has joined executive director Elizabeth Goldblatt, PhD, MPA/HA as a new leader of the ACIH. Wilson comes to ACIH with years of experience in the AOM field -  chair of the ACAOM, director of the Doctor of Acupuncture and Oriental Medicine (DAOM) program at American College of Traditional Chinese Medicine (ACTCM), and project leader in delivering integrative services to the underserved. Her initial work will be in the capacity of a development consultant. The
Collaborator
noted multiple recent small grants.
John Weeks named editor-in-chief of Journal of Alternative and Complementary Medicine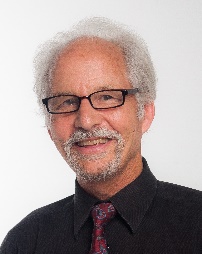 Integrative Practitioner columnist and
Integrator
publisher-editor
John Weeks
was
invited to serve
as editor-in-chief of the publication that in 1995 was first peer-reviewed and indexed journal in the integrative space, the
Journal of Alternative and Complementary Medicine (JACM)
. Weeks, who was surrounded himself with an enhanced group of editorial advisors, announced in his first column that in his era with
JACM
"we plan to push the boundary of what a peer-reviewed ''CAM' journal can mean for health and medicine." (Alignment of interest note: that's me up on the juke box.)