Rhode Island integrative pain Medicaid pilot shows significant savings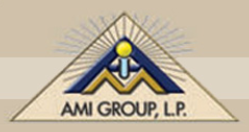 by 
John Weeks
, Publisher/Editor of 
The Integrator Blog News and Reports
The results are off the charts, according to Richard Sarnat, MD, the co-founder of
Advanced Medicine Integration Group (AMI)
 as he summarized the outcomes of the distinctive holistic nurse-directed integrative pain pilot project in Rhode Island. Sarnat's firm managed the pilot for two of the state's managed care plans,
Neighborhood Health Plan of Rhode Island (NHPRI)
and United HealthCare of New England.AMI, led by Sarnat and his co-founder and board chair
James Zechman
, recently had their pilot reported in the March 2017 white paper from the Foundation of Chiropractic Progress (F4CP), 
Chiropractic: A Key to America's Opioid Exit Strategy
. The AMI program and its outcomes were used as example of why U.S. opioid strategy should move toward integrative strategies.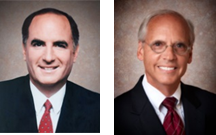 The AMI program was initiated through Rhode Island's Communities of Care program. A goal of the initiative was to significantly lower use of emergency room (ER) services, a major driver in pain-related healthcare costs in the outpatient Medicaid population. This population was also associated with high opioid usage.Under the program, high-risk users—defined as those who had four or more ER visits in the prior 12-month period—were eligible to receive acupuncture, chiropractic, and massage services. The two managed care entities noted above developed participation criterion and contracted with AMI for its Integrated Chronic Pain Program (ICPP). In AMI's model, care coordination is through a holistic nurse care manager who helped triage patients between primary care, behavioral health, and licensed complementary and alternative medicine practitioners. The outcomes were:
Reduced per member per year (PMPY) total average medical costs by 27 percent
Decreased the average number of ER visits by 61 percent
Lowered the number of average total prescriptions by 63 percent
Reduced the average number of opioid scripts by 86 percent.
Every $1 spent on CAM services and program fees resulted in $2.41 of medical expense savings.
"These reductions exceeded by two to three times those reported for a non-enrolled control group of conventionally managed Communities of Care chronic pain patients," according to the F4CP report.

In an interview for this article, Sarnat spoke to the critical role of the holistic nurse care manager. "This group of patients is so complex, with all of the bio-psycho-social issues and behavioral health issues, that while it might have been economically attractive to use a less skilled professional, we find the services of the nurses are critical to what we are seeking to accomplish," he said. "They protect the quality and safety of the program."Sarnat reports that AMI is currently in discussions with multiple parties in Rhode Island about expanding the program. "We've shared the data with everyone," he said, adding that their estimated savings have been "validated by major third party independent reviewers."In addition, AMI "has a lot of other states in play"—either directly with agencies or with other business entities including managed care organizations and accountable care organizations. They have 10 major payers for possible contracts, he said."Right now, there is a greater receptivity [to integrative pain treatment] than at any point in our 20 years," he said.

The main problem he foresees continues to be "the high percentage of primary care doctors who still have some issues with chiropractors. But this is so different than it used to be. Everyone buys in now to the interdisciplinary model. Instead of general opposition, we just need to find a work-around for the remaining medical bias. We're seeing a real sea-change in the environment."
Comment
: With this program, Chicago-based AMI is offering up its third set of compelling data on cost-savings from its integrated delivery models. The first was in
integrative primary care pilot project with HMO Illinois
.  Those outcomes, twice published in the
Journal of Manipulative and Physiological Therapeutics
, were first reported as:
Hospital admissions decreased by 60 percent
Hospital days decreased by 59 percent
Outpatient procedures decreased by 62 percent
Pharmaceutical costs decreased by 56 percent
AMI subsequently developed the prototype for its Rhode Island project through a Medicaid pilot with Florida's Agency for Health Care Administration and its Medipass program. A multi-part report in the Integrator Blog first showed
high functional improvements
and 25 percent lower overall costs in their treated population. Part 2 focused on the important
role of the nurse manager
.The Sarnat-Zechman team at AMI have distinguished themselves from the beginning of the integrative period for their data-rich business development strategy. The astounding results can make one wonder why there is not more uptake and expansion. Sarnat, who has been a transcendental meditation practitioner for 45 years, takes a paradoxical view about the recent receptivity. He attributes them principally, he says, to "a shift in world consciousness.""You've just got to keep cranking the data and eventually they'll listen," he said.