New thoughts on post-concussion syndrome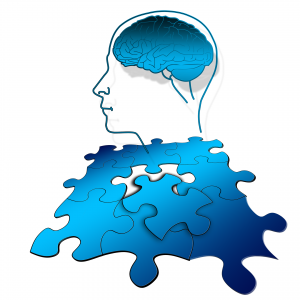 by Dr. Nancy Gahles, DC, CCH, RSHom(NA) OIM Scientific literature is replete with the stunning reports of cures, new technologies, and medicines that are discovered as the result of accidents, mistakes, or incidental findings. On my way to researching the integrative approaches of post-concussion syndrome, I discovered some interesting studies that show great promise for the field of brain injuries and diseases. The long-lasting and devastating effects of post-concussion syndrome received wide coverage as the great American passion for the game of football revealed the serious effects that haunt players and their families long after the game is over. Post-concussion syndromes also occur in cervical trauma, whiplash/brain stem injuries and spinal concussions without blunt or overt head trauma. The symptoms range from obvious to subtle. The onset can be immediate or insidious. The Mayo Clinic (1) cites the most obvious:
Headaches
Dizziness
Fatigue
Irritability
Anxiety
Insomnia
Loss of concentration and memory
Noise and light sensitivity
Mind symptoms that are more subtle are often not considered sequelae to trauma to the head, neck, or spine. They include:
Melancholy and periodical attacks of mania
Suicidal tendency
Estrangement from the family
Fear of crowds
Aversion to being spoken to
Worse from mental exertion (2)
Mayo Clinic states that there is no specific course of treatment for post-concussion syndrome. The directive is to medications commonly prescribed for headaches, along with antidepressants. For memory and thinking problems, no medications are recommended, and the "do nothing and it will probably go away" approach is advised. Mayo Clinic also recommends education on the disorder to ease a person's fears for depression and anxiety, along with medications and standard talk therapy. The dearth of clinically-relevant solutions to the severe and disabling brain injuries prompted me to investigate further. My "accidental" findings astonished me. The literature is replete with evidence that cannabis has been shown to reduce neural damage and improve recovery following a brain injury. (3) Clinical trials published by the National Institutes of Health show THC and CBD treatments improve pain and sleep. (4). Cannabis has also been demonstrated to help post-concussion syndrome patients lower stress, combat depression, improve sleep, and reduce pain. (5). We have a severe opioid crisis in the U.S. Skillful management of pain and associated brain dysfunction has been called for from the highest levels in government and from our healthcare workforce. It appears that evidence-based research on cannabis, or medical marijuana, has lain fallow. The potential benefits of cannabis on post-concussion syndrome include neuroprotective effects, reduction of long-term brain injury, and the restoration of neurobehavioral function. (6) Studies show that the cannabinoids found in cannabis, specifically cannabidiol (CBD), activate the body's cannabinoid receptors (CB1 and CB2) present in the central nervous system and peripheral tissues (particularly immune cells), respectively, reducing pain and muscle spasticity. Studies also suggest a neuroprotective effect that comes from the cannabinoid's activation of the 5-hydroxytriptamine 1A receptor (7). Activating the endocannabinoid system, preventing glutamate excitotoxicity, activating microglia, inducing neurovascular reactivity, and circulating leukocytes—the possibilities are endless. These studies highlight the fact that we leave stones unturned in our industry. Our patients suffer needlessly with the "do nothing and it will go away" theory or the "medicate to palliate" theory. Most importantly, the finding that made me sit up and take even more notice is the research that found that CBD reduces the oxidative stress and Beta-amyloid protein found in Alzheimer's disease. (8). What are we waiting for? Implementation will result in clinical outcomes. Single subject study design is a valid form of research. Currently, only physicians are allowed to prescribe medical marijuana after taking a two to four hour course. Twenty-six states and the District of Columbia currently have laws legalizing marijuana. State regulations apply along with qualifying conditions. Post-concussion syndrome is not listed as a qualifying condition, however, post-traumatic stress disorder and severe chronic pain are. These are the unfortunate, debilitating sequelae of a concussion. I am heartened to learn that, not only can the symptoms of these conditions be ameliorated, neuroprotective effects are exerted and neurobehavioral function restored. My finding has now informed my observation, evaluation and referral for a "do something" approach to post-concussion syndrome.     RESOURCES
org
Concordant Materia Medica . Frans Vermeulen.
Cannabinoid administration after hypoxia-ischemia to newborn rats reduces long-term brain injury and restores neurobehavioral function. Pazos MR, et al. Neuropharmacology. 2012
Cannabis, pain and sleep;lessons from therapeutic clinical trials of Sativex, a cannabis-based medicine. http://www.ncbi.nlm.nih.gov/pubmed/17712817
Ibid Pazos MR, et al. Neuropharmacology. 2012
Therapeutic Potential of Non-Psychotropic Cannabidiol in Ischemic Stroke. Hayakawa K, et al. Pharmaceuticals (Basel) 2010.
ibid
  BIOGRAPHY Dr. Nancy Gahles is an integrative and holistic doctor in family practice since 1980. She is owner of Health & Harmony Wellness Center and Spirit of Love~The Rockaway Sangha in Belle Harbor, NY. Dr. Gahles specializes in stress and its role in the cause of dis-ease. Her work developing the Triumvirate Technique© is informed by her experience as a chiropractor, a Certified Classical Homeopath, Certified Mindfulness Based Stress Reduction (MBSR) practitioner, Ordained Interfaith Minister and self-proclaimed Happiness Doctor. Dr. Gahles is a patient advocate and a political activist serving on the Board of Directors of the Integrative Health Policy Consortium (IHPC). She is President Emerita of the National Center for Homeopathy and serves on the Advisory Council of Homeopaths Without Borders and the Integrative Health Symposium. She is a published author of
The Power of $elfCare: A Common Sense Guide to YOUR Wellness Solution
http://amzn.to/16G1hAB
 and TEDxTalk
http://www.youtube.com/watch?v=l6bZBwl636s
and ebook: 
Health Investment Portfolios . Dr. Gahles is a member of the Association of Healthcare Journalists and Ethical Journalism.