Mark Hyman Hits a Trifecta at Annual Conference
New Book, Leadership Award, Cleveland Clinic Expansion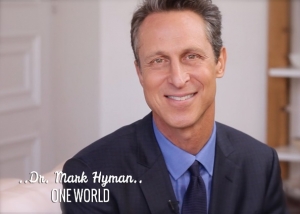 by 
John Weeks
, Publisher/Editor of 
The Integrator Blog News and Reports
From February 18-26, 2016, the remarkably energetic and influential author, change agent and functional medicine leader
Mark Hyman, MD
hit a trifecta while presenting at the 2016 Integrative Healthcare Symposium annual conference.The timing of one of these winners was pretty much in his own hands, or at least in those of his publishers and marketers. Hyman's latest book,
Eat Fat, Get Thin
, was released on February 22, 2016. Hyman has already written two New York Times #1 best-sellers, most notably
The Blood Sugar Solution
. For fifteen years, his multiple volumes have explored emerging and historic nutrition research. His goal: to help the public break down confusion surrounding the critical role of nutrition – and in this case, good fats - in our mental and physical health.Dr. Hyman is doing so during an era in which conventional medical schools continuing to
disastrously fail
their medical students in the foundational roles of nutrition in the creation of health, and the untangling of disease processes. With an in-your-face- title like
Eat Fat and Get Thin
and a marketing machine illuminating his views on "The Slippery Science of Fat" - the title of his presentation at the 2016 Integrative Healthcare Symposium annual conference shortly after the book was released - any bookie would put better than even odds on this becoming Hyman's third #1 bestseller.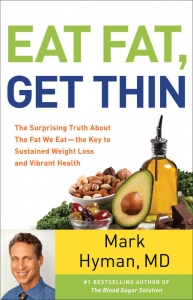 This brings us to the second big event in Hyman's busy week. On February 26, 2016, Dr. Hyman received the
Leadership Award
from the Integrative Healthcare Symposium in New York City. Presenting the honor to Dr. Hyman were the Symposium's chair, Woodson Merrell, MD and a previous winner,
Jeffrey Bland, PhD
. Dr. Bland, the founder of the Institute for Functional Medicine, recalled Hyman's participation as a functional medicine student in a 1998, 10-day functional medicine boot-camp: "His zeal was enthusiastic and infectious." Bland recounted Hyman's subsequent emergence not only as an author but also as a policy leader. Hyman testified before the White House Commission on Complementary and Alternative Medicine Policy, spoke to the US Senate in a special hearing on prevention and wellness, and has consulted with the US Surgeon General on diabetes. He first received the award and then continued to deliver the presentation noted above.Up until the last two years, the most remarkable and distinctive engagement in Hyman career had been his decision to partner with an influential fundamentalist Christian minister, Rick Warren, to create
The Daniel Plan
. Together, their population health initiative established a structure through which roughly 15,000 participants lost a total of 250,000 pounds in just one year, 
according to Christian Today
. Dr. Hyman joked that, as a man raised Jewish, it was among the ironies of his life when their book,
The Daniel Plan: 40 Days to a Healthier Life
, won a
Christian Book of the Year award
from the Evangelical Publishers' Association.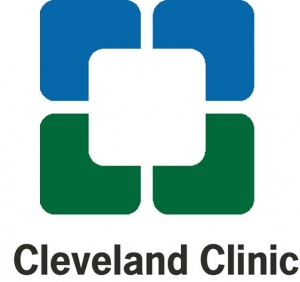 I was made aware of some of this confluence of activity in Dr. Hyman's life through a role I played in another presentation at the Integrative Healthcare Symposium:
"The Cleveland Clinic: Setting the Pace for System-Based Functional, Integrative, and Chinese Herbal Medicine."
Through the Institute of Functional Medicine, Dr. Hyman had established the widely-publicized
Center for Functional Medicine
in 2014. He was himself a part-time practitioner, with Patrick Hanaway, MD taking the lead role. We scheduled our pre-presentation phone-meeting around his book-promotion responsibilities.The surprise, and this final honor to mention, came a few days before the start of the Integrative Healthcare Symposium, on February 18, 2016. Erik Goldman, editor of
Holistic Primary Care
, wrote a follow-up to his
exceptional coverage
of the initiative. He gave it a title that says it all:
"Facing Huge Demand, Cleveland Clinic Doubles Its Functional Medicine Center."
With over 5,000 patient visits since start-up and a wait list of over 1,000, FTE for doctors is set to expand from the 1.3 at start-up to 5 and the total number of employees will jump from 8 to 22. The expanded clinic will be housed in 17,000 square feet at the heart of the Cleveland Clinic main campus. Multiple outcomes initiatives are underway.Overall, that's a pretty good week. Congratulations on all fronts, Dr. Hyman – and to the teams you honored in your acceptance of the award. A well-earned achievement!