Lori Knutson and the convergence of $10-Million and cultural creativity at Hackensack-Meridian Integrative Health and Medicine: Part 1

b
y 
John Weeks
, Publisher/Editor of 
The Integrator Blog News an
d
 Reports
Editor's note: This analysis article is not edited and the authors are solely responsible for the content. The views and opinions expressed in this article are those of the authors and do not necessarily reflect the official policy or position of Integrative Practitioner.
It was rare but not altogether unfamiliar
news three years
ago when philanthropists granted $10-million to shape what is now the
Hackensack Meridian Integrative Health and Medicine
. The bigger news for close observers of the field came with word that
Lori Knutson, RN, BSN, HNB-BC
would lead the New Jersey-based enterprise. One knew, with Knutson there, that something was going to
happen
! Now a
report on Knutson's first two years
at Hackensack Meridian may be the best roadmap available for introducing into hospitals and their satellite facilities a delivery model that focuses on integrative health outcomes.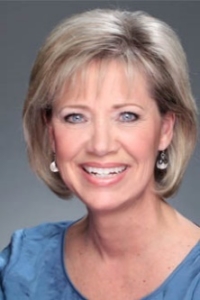 Knutson reputation preceded her. She was for 12 years the pioneering director of the
Penny George Institute
at Allina Health. The learning at that inpatient-outpatient, entrepreneurial exercise in system change has mentored virtually every hospital integrative medicine leader who has had the good sense to read up and seek guidance. Knutson is anchor faculty at the
Duke Program on Leadership in Integrative Medicine
. That Knutson's accomplishments have been forged not as a medical doctor but as a nurse in the nearly exclusively MD club of hospital-based integrative medicine leaders adds appreciation to what Hackensack-Meridian accessed in coaxing Knutson to move from Minnesota. This is the introductory column of what will be a multi-part examination of the Hackensack Meridian integrative strategy. These will run from time to time over the next two months. The present column will focus on Knutson's door-opening leadership style. Subjects of later columns will be:
multi-dimensional strategies to support practitioner well-being and resilience;
integrative methods for relieving burdens on primary care practices
moving integrative health practices into bundled payment programs
deployment of nurse health coaches at multiple points in the river of care, and
dogged work to move "upstream" to address the determinants of health.
Not about complementary therapies, but a "movement" for health
Integrative health, to Knutson, is not about complementary practices or practitioners. She recalled when she started the system leaders had the philanthropic commitment yet only knew for sure was that they wanted to build an integrative medicine clinic. "Integrative health is not a bunch of services," she clarified: "I see it as a movement. We want to bring health and wellbeing to all people. I made it clear that I wasn't there to build a clinic. I wanted to think and work upstream, to address the determinants of health." She reflected on those initial discussions, and the readjustments they required of those who were considering hiring her: "They were willing to take the risk." Knutson's broader perspective is etched into the Hackensack Meridian Integrative Health and Medicine vision statement: "We, as integrative health leaders, will humanize and optimize the healthcare experience and create a culture of health through clinical care, education, research, and collaboration."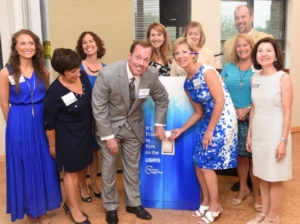 Early on, Knutson grounded the Hackensack Meridian work in what they call their 5 Pillars of Health: Sleep, Activity, Purpose Nutrition and Resilience. Her expansive view of the transformative value of integrative philosophy and practice creates a key question. Are there any parts of the system where her integrative health and medicine division, with its health coaches and health-focused practices could not be valuable toward creating that culture of health? Taking risks is core to Knutson's play book. The administrative director for integrative health said she "tries to be aware of multiple dialogues - I invited myself into dialogues everywhere." Among these: work on a new information system; orienting the medical delivery organization toward population health; Medicare payment opportunities and penalties linked to hospital readmissions; and strategies to reduce staff burnout and attrition, including in the Hackensack Meridian relationship with
Seton Hall Medical School
. "You step into things you haven't been invited into," says Knutson.  "There are so many places that they would never think to invite you in. They see integrative health as some kind of intervention. They never think that integrative health philosophy and practice can be of value. You might not know the answers, but you go in listening and believing you have something of what is needed." Another key pursuit in developing the tools for culture change is that she is continuously seeking simpatico people inside Hackensack-Meridian who can become allies and collaborators: "Every level of administration and services have informed folks who know how to move things. You need to find your key informants." Then you see an opportunity, you have an idea and the personnel, and you leap.
"Intra-preneurialism" and cultural creatives
"I call what I do 'intra-preneurialism' – entrepreneurial work inside of a system. It's challenging. Health care is so volatile. We had a merger. We have had key personnel changes. You have to move quickly to establish yourself and keep re-connecting so often that even if the personnel changes you are so present that they can't get rid of you." Knutson says she has looked around the country for models from which she can learn, from colleagues. "There just aren't that many. Most people are trying to figure how to accomodate inside the system as it is, or they are in boutique functional medicine programs, not taking insurance and limiting access for some of the people who need it the most. This work requires something else." Notably, among Knutson's closest brainstorming partners are her fellow Duke Leadership in Integrative Medicine core faculty member
Ben Kligler, MD, MPH
, who guides integrative health services at the Veteran's Administration. Another is former Arizona and Duke integrative medicine leader
Tracy Gaudet, MD
, the VA's director of patient centered care and cultural transformation. Gaudet hired Kligler, the former vice chair for integrative medicine at NY Deaconess Hospital, into his VA job. Knutson pauses: "We need to be
cultural creatives
. You need to learn to surf the system dynamics. Our formal education does not teach how to be astute negotiators and influencers, however without these skills true integration that leads to sustainable culture change, not just revenue enhancement, cannot occur." Ultimately, with all these balls in the air, awareness grew that Knutson's division was creating value. The time came that "everyone begins to understand that what we bring can have some impact. They want more of you than you have to give. Then instead of focusing on getting into dialogues, you move in the other direction - keeping the excitement alive while staying focused on your priorities." Coming installments will explore these priorities – and into Knutson's plans to achieve sustainability when the $10-million of philanthropic support runs low.