Leadership Change at Hevert Pharmaceuticals, LLC – Jocelyn Levesque to Head U.S. Unit of German Homeopathic Combination Remedy Player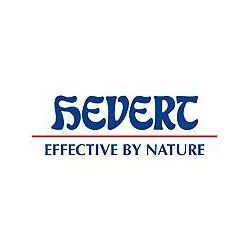 PORTLAND, Ore. (October 1, 2015)
- Today German homeopathic manufacturer
Hevert-Arzneimittel
appointed Ms.
Jocelyn Levesque
as
President/CEO
of Hevert's U.S. subsidiary,
Hevert Pharmaceuticals
. Before joining Hevert, Ms. Levesque was Vice President of Practitioner Sales for MediNatura, Inc., of King of Prussia, PA. Prior to that she was Director of Sales for Heel, Inc., Albuquerque, for 5 years and implemented the management buyout of Heel Inc. in 2013/2014.
Ms. Levesque
said, "It is a very exciting time for
Hevert
and I am thrilled to be joining the U.S. team to guide the expansion of the business. In Germany, Hevert has a long history of serving as a resource for medical education and information for practitioners. I look forward to continuing this tradition in the U.S. and sharing Hevert's excellent products with our most important partners, the healthcare practitioners and their patients."
Marcus Hevert
, who is Co-Managing Director of
Hevert-Arzneimittel
and who is also responsible for the company's U.S. operations said, "We are very pleased that with Jocelyn Levesque we have found a well-proven executive highly experienced in both the U.S. practitioner channel and the homeopathic combination remedy space. She is the ideal person to improve our services to our U.S. customers and to seize future opportunities." According to
Mathias Hevert
, Co-Managing Director of
Hevert-Arzneimittel
, "Jocelyn is highly skilled in developing and executing strategic growth plans for the U.S. market. Her 17 years of experience in healthcare sales and leadership and collaborative experience in marketing and medical education will help us to make Hevert one of the most trusted brands in homeopathy in the U.S." For additional information on Hevert Pharmaceuticals, please visit www.hevertusa.com.
ABOUT HEVERT
Founded in 1956, Hevert is an independent, family-owned company strongly committed to naturopathy, developing high-quality natural medicines and protecting the environment. Hevert's manufacturing facility runs entirely on 100% renewable energy, reflecting Hevert's core philosophy, that nature is its partner. Worldwide, Hevert is one of the ten most important manufacturers of homeopathic medicines. The company has a strong alliance with the National College of Naturopathic Medicine and was honored to be nominated for an NDNR 2016 Physician's Choice award.
###