Institution-based integrative medicine: Current economic challenges and opportunities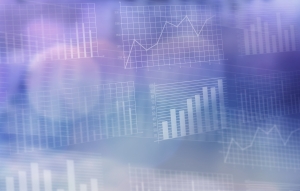 by Glenn Sabin, Founder of FON Consulting 
I recently heard from the clinical director of a major academic integrative medicine program based in a large, progressive institution. His program is one of the originals with a steady following of patients. But the program had a problem: it was losing money. It's the typical story of 90-minute comprehensive new-patient consults, and extensive follow-ups; appointments that require time to hear a patient's story and explore root causes, as opposed to the more expedient 'name it, blame it, and tame it' engagements with prescription pad at-the-ready. When a private practice physician runs an integrative program through insurance and Medicare, that can be a challenging economic model. When a hospital or health system does—and by default most have to—it's simply unfeasible. Billing insurance and Medicare for time and medical complexity for integrative medicine consults results in meager reimbursements; it only works if the institution in which your program is housed subsidizes your program indefinitely. If you're a healer in private practice, in rural America, with low overhead and unambitious retirement plans, the economics can work. They do not work within high overhead hospital and health systems settings. As for the situation with the academic integrative medicine clinic leader I spoke with, the math is straightforward: though revenue is generated from interdisciplinary practitioners and other provided services, the more patients seen by his physicians, the lower the net revenues, because there is an average monetary loss on overall patient load. Shortly after our discussion, I learned about the closing of two leading academic-based integrative medicine programs. The Phoenix-based University of Arizona Integrative Health Center (
AIHC
), and Beth Israel's 16-year-old Continuum Center for Health and Healing (
CIHH
). Both programs seem to have fallen victim to the merging of large health systems. Though I do not know the exact reasons these programs were eliminated, I venture to guess it was purely economic. Prior to mergers and acquisitions, analysts identify areas of cost-savings and economies of scale. The University of Arizona's medical school and clinical operations have been combined under the $7B Banner Health organization, while
CIHH
fell under the new management of $3.5B Mount Sinai Health System. A more troubling aspect of these closings is the AICH's program with Maricopa County, announced with great fanfare in 2011. From the
press release
:
"The Phoenix Integrative Primary Care Clinic, as part of the UA College of Medicine-Phoenix, will allow AzCIM to study the health- and cost-effectiveness of integrative versus conventional medicine in Maricopa County's 13,000 employee system. Medical outcomes will be compared between the patients receiving conventional medical care and those receiving integrative care."
The study was called
IMPACT
for Integrative Medicine PrimAry Care Trial. The
protocol
for this comparative effectiveness study of the clinical and cost outcomes of an integrative primary care clinic model was impressive. (The results of this program are important to know, but were unavailable when this article was completed.) It's important to note though, that the small flagship
Tucson clinic
run by the University of Arizona's Center for Integrative Medicine (AzCIM), and founded by Dr. Andrew Weil, is still in operation.
Fear of the Unknown
We have a new Congress threatening to repeal, replace, and/or rebrand the Affordable Care Act—it contains more than 20 clauses pertaining to wellness and prevention—which could turn Medicare into a voucher system, and slash Medicaid. In a recent post I wrote the following in describing the
Rise
of integrative health and medicine and the current political environment: "Since politics have always affected the speed of adoption of new policies that serve the greater good of 'population health', it has never been more important to remain proactive and diligent in advancing our collective goals. Inevitably, there will be significant challenges and growing pains. However, steady consumer demand for health creation over disease care, and the positive economics of a healthy population, will ultimately win out over powerful industry and partisan politics." The provision of integrative health approaches as an overlay to standard of care at the institutional level has never been more important for the human condition, and as a pragmatic economic imperative for those charged to reduce healthcare spending. Take appropriate actions now to mitigate the risk of your integrative health program being eliminated, marginalized, or put into a silo of the 'poor cousin' of institutional service lines.
Strengthening the Economics of Integrative Health Programs Operating within Institutions
The realities of third-party payer and
CMS
reimbursement, as mentioned above, are sobering. So how can integrative medicine programs run sustainably, and become a critical, must-have 'service line' within any institutional setting? Importantly, how can integrative health and medicine physician knowledge and leadership become more valued across a hospital or health system? We need to consider various ideas to generate further dialogue, and to better position integrative health concepts and programs as part of the fabric of institutions. Following are just a few.
Engage

ALL

Stakeholders
Get actively involved with all the stakeholders, not just physician leadership, but administrative leadership, including the financial folks. Find your champions wherever they live and:
Know the community and demographics your institution serves.
Understand the economic underpinning of your organization, the needs and goals of its executive board, and its foundation.
Recognize how internal and external politics, as well as legal and regulatory issues affect decision-making.
Informed by this assessment, create an effective strategy for engagement.
Connect the Economic Dots
Integrative health clinical services tend to be high-touch, low-tech, and low-margin. Several hospital service lines such as surgery, imaging, radiation oncology are low-touch, high-tech, and high-margin. The high-margin interventions keep an institution solvent, and therefore vibrant. It allows hospitals and health systems to continually reinvest in their equipment, infrastructure, human resources, and community. What I'm suggesting is that, because the mostly low-margin integrative health services provide excellent care, and empower patients to get involved in their own health, the program can take on the role of creating 'brand' ambassadors for your institution. Over time, this creates significant downstream revenues for an organization's higher-margin service lines. After all, where else would these patients go should they become sick? And, when they patronize the institution you operate within, you can bet they will sing your program's praises to anyone who will listen; especially to their friends and family in need of your hospital's higher-margin services. This is called earning a patient's lifetime value—while driving word-of-mouth referrals. It's an incredibly important metric to pay attention to for any type of company or organization… because it costs a lot less money to retain a current client or patient than it does to acquire a new one. When institutions support quality programs focused on community outreach, education, and engagement, trust and brand equity is created. Done properly and consistently, these efforts expand reach. They grow mindshare, and market share, for downstream revenue for an institution's high-margin service lines.
Understand and Look for the Margins
We know about the typical low-margin areas of integrative health at the institutional clinical level. Of course, this is what makes the delivery of this care so appealing for both patients and those incentivized to control healthcare costs. That's because integrative healthcare
has been shown to save money
. Regardless of whether your program is standalone and silo'ed, or is an overlay approach, you still must take responsibility for generating direct net revenue, just like any other bona fide service line.
Direct Pay and Concierge Membership Models
If your insurance and Medicare-based new patient intake and consultation process is a perennial money-loser, look at other models. Perhaps direct pay or concierge membership model options are feasible for the local demographics you serve. The difference between an insurance reimbursement and a reimbursement plus a nominal membership fee, even if it's only, say, $400 annually for an individual, and $600 for a couple, can make a huge difference to an organization's bottom line. Only doing consults and not providing primary care? That's hard to do well, from an economic standpoint, because your services simply complement a patient's primary care provider. Even with accepting insurance, your patients may choose to see you only a couple times each year. Moreover, a smaller, inconsistent patient panel will also result in less utilization of other services such as acupuncture, massage therapy, and product sales such as dietary supplements. The Kansas University Integrative Medicine program features
direct pay for all physician consults
. Simms/Mann
UCLA
Center for Integrative Oncology is also direct pay for its physician led integrative oncology consults. These programs have found a way to sustain themselves with these models. Would either organization still be around if they accepted commercial insurance and Medicare? Most probably not. They were successful in negotiating practical, sustainable models with their administrative leadership. Direct pay physicians, in private practice, can do well by opting out of Medicare and charging sums commensurate with the time they actually invest with a patient. Institutions, however, looking to shift away from Medicare and commercial insurance for their integrative medicine physician encounters, should consider both concierge membership and direct pay models.
Group Clinic Appointments
Group clinic appointments (
AKA
shared medical appointments) for nutrition and/or medical fitness (exercise)—bringing together a dozen people or more—can generate larger reimbursements than individual engagements under a third-party payer model. Dieticians and exercise physiologists can lead these types of programs, while physicians can take lead on a variety of other types of group clinical encounters.
Custom Educational Programs
Consider designing custom educational programs that do not directly overlap with Medicare services, and can be charged as standalone offerings. Focus on conditions with the most unmet need. This may be diabetes, heart disease, or other chronic conditions and co-morbidities. If your institution has a teaching kitchen (a must-have clinical intervention in my opinion), you might offer multi-week cooking nutrition programs that include actual shopping, label reading, prep, and cooking. These can be designed for various populations of disease, and marketed to current patients as well as prospective clients who have never before utilized your hospital. Efforts such as these can help grow market share for your hospital.
License Established Programs
Medicare covers Dr. Ornish's Program for Reversing Heart Disease under
Intensive Cardiac Rehabilitation
. Several commercial payers such as Aetna, Anthem, Blue Shield of California, and
HMSA
are covering this program. In fact, some of these insurers are covering members who have risk factors for coronary heart disease, diabetes, early stage prostate cancer, and other conditions. The Ornish program can generate decent revenue for organizations that vigorously market it to their communities and consistently attract a moderate number of participants. Is this type of program a good match for your integrative health program to initiate a partnership with the cardiovascular service line? Your organization can consider licensing the
Ornish Lifestyle Medicine
program; or develop its own unique program(s) specific to cardiac health—or any number of other chronic conditions. This is a viable strategy as long as Medicare and the commercial payers show interest in proof of concept pilot programs. With solid data capture showing positive outcomes, such programs can conceivably be approved by these payers, just like the Ornish program.
Integrative Pain and Opioid Addiction Cessation Program
The timing is prescient for institution-based integrative health leaders to offer pain management support in direct response to the country's opioid addiction epidemic. The opportunity to collaborate closely with addiction specialists to develop novel programs specifically designed to support the opioid-addicted to wean narcotics—providing new tools and approaches to manage chronic pain—is timely, meaningful, and profoundly necessary. This kind of initiative can address the perfect storm of population need, be effective, and lead to necessary reimbursement levels to elevate your program's status within the institution. Dedicated project development time is required to determine how bundled addiction and integrative pain management programs can be reimbursed by Medicare and commercial payers.
Collaborate on Cancer Survivorship Care Plan
Does your institution have a cancer service line? The American College of Surgeons CoC mandates Survivorship Care Plans (
SCP
) be designed and provided to cancer patients. The 'standard of care
NCCN
survivorship guidelines' call for preventive care, based on lifestyle practices, which emphasize the importance of patient management when active treatment ends. However, cancer centers are struggling to meet the needs of their survivors. By January 2018, 50% of all cancer patients are to be provided an
SCP
.  By January 2019 it moves to 75%, with the ultimate goal of providing an
SCP
for all eligible patients by 2020. How might your integrative health clinic or program collaborate with administrators and physician leadership from your oncology service line, to develop comprehensive
SCP
s that emphasize lifestyle and integrative health approaches to help ensure full recovery and durable remissions? Start by asking what percentage of their cancer patients currently receives an
SCP
. Take a look at how it is being approached, and then determine how your department's expertise might fit to support a comprehensive program. And, of course, carefully consider the potential economics of such collaboration.
Executive Health Physicals
Executive health physicals provided through institutions
can be comprehensive
, and include a number of functional labs and lifestyle assessments that fit neatly into the integrative health wheelhouse. These extensive clinical appointments are typically priced with significant margin commensurate with the level of service. Can your integrative program take on a leading role in offering innovative executive physical health evaluations and follow up programs?
High quality, professional grade nutritional supplementation can be properly on-boarded so long as close attention is paid to details of quality, the literature that supports various agents, and legal and regulatory issues surrounding this type of product sales. Get the pharmacy benefits folks involved, and take a look at how other institutions have gone about the process of sourcing, purchasing, and managing a natural dispensary. More hospitals and health systems are offering dietary supplements for retail sale, Kansas University Integrative Medicine and
UCLA
Simms Mann being just two. Cancer Treatment Centers of America was an early adopter of sourcing and offering high quality dietary supplements for their network of hospitals.
Note: I would be interested to learn about your experience bringing in dietary supplements to your institution, or the roadblocks you may have encountered when researching this process. Reach me at gsabin(at)fonconsulting.com.
Philanthropy
Philanthropy is wonderful for capital improvements, research, and community engagement and education, but not so much for propping up clinical services. I make a clear exception for the indigent and underinsured when it comes to grants and philanthropy used for clinical and educational services. What I am absolutely sure of is this: our industry needs to be self-sustaining and actually thrive in order to become the standard of care. Unsustainable money-losing programs, just like any for-profit or nonprofit entity, tend to get shuttered. There is a long history of this, vis-à-vis institutional settings for integrative health and medicine programs.
Health Creation Research Innovation Hub
Academic centers and health systems have long been the bedrock of biomedical research, including integrative health and lifestyle medicine research programs. Having robust integrative clinical services in-house is a perfect complement for developing and managing clinical studies, and other programs tied to population health programs and patient satisfaction. Position your program to serve in this capacity as a health creation research innovation hub. Brainstorm with your team on practical pilot programs, such as working with a small group of patients who constantly use the emergency room for acute primary care services, costing your institution significant human and fiscal resources. Create a program that looks at reducing the utilization of the ER by the study participants. If positive results are achieved, go after additional support and enlarge the number of study participants. Are there local non-profit or commercial interests to support the development of a health creation research innovation hub as a commercial 'incubator'? How can you best leverage your ideas and influence to create the right strategy to find out?
ACO

Bundle Reimbursements
Accountable care organizations (
ACO
), looking to consistently secure their value-based Medicare bundles, and now-growing, commercial insurance bundle reimbursements, should engage integrative health and lifestyle medicine physician leaders as key partners. Doing so will create practical processes and solutions to calm anxious patients prior to procedures, decrease hospital stays, help reduce readmissions, increase satisfaction ratings, and ensure high patient satisfaction is regularly captured on formal surveys… and on Yelp, Google, and other influential rating websites. How does your knowledge base—clinical and educational—fit into these value-based delivery opportunities? How can you make a difference as an integrative health medical professional?
 Chief Wellness Officer
Every hospital and health system, especially those that are self-insured, should have a chief wellness officer (
CWO
). Who better than integrative health physician leaders to take charge of all things 'health creation' for an institution's medical staff: physicians, allied health providers, administrative folks, cafeteria workers… everyone under the roof?
Conclusion
These are just a few ideas on how to engage stakeholders, and what to consider when reviewing the economics and true value of incorporating integrative health clinical and education approaches into the larger institution. The provision of institutional integrative, functional, and lifestyle medicine clinical services and educational programming align perfectly with a value-based care model. Properly leveraged and supported, these programs, along with their highly trained clinical leaders, are among the most valuable human assets a healthcare institution has. It is incumbent upon clinical directors of integrative medicine programs to initiate dialogue and present the full value and possibilities of their program and human talent, to leaders within their institutions. These important conversations are also necessary to demonstrate the value added for downstream revenues and expanded institutional market share.
Note: I would like to hear about the economic challenges your institution is facing in delivering integrative health services. I am also very interested to hear about innovative approaches and opportunities your hospital or health system has undertaken to create a more sustainable program. Reach me at gsabin(at)fonconsulting.com.