Super Bowl-ready five-point concussion protocol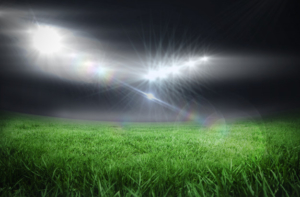 The New England Patriots are Super Bowl-bound, but is Rob Gronkowski Super Bowl-ready? After suffering a helmet-to-helmet hit in last Sunday's AFC Championship game, the Patriots tight end entered the NFL's concussion protocol.Here, I'll break down my own five-point plan to get Gronk ready to play in the Super Bowl:
1. Look at the musculoskeletal system.
 As a chiropractor, I would start with an assessment of Gronkowski's neck and develop a treatment plan for any neck-related, post-concussion symptoms. Rehabilitating the musculoskeletal system through chiropractic care is an oft-overlooked recovery strategy —  but one the Patriots should definitely employ.
2. Treat for balance and visual disturbances.
 If an assessment for balance and visual disturbances reveals any symptoms, I would recommend acute treatment for nervous system damage or spacial awareness issues. Balance training, or proprioception, has proven effective for improving neuroplastic changes after the concussion. Patients with concussions should also be treated for visual disturbances such as gaze stability. Visual work, like eye-head movement training, would be at the top of my list for Gronk's post-concussion rehabilitation.
3. Prescribe exercise.
 Recommending rest for a concussion injury is antiquated advice. Instead, get Gronk moving! Light aerobic exercise on an elliptical machine or stationary bike encourages the brain to heal and positively impacts the brain-derived neurotrophic factor (BDNF), which works to support your brain's existing neurons while encouraging new neuron and synapse growth.
4. Try laser therapy.
 I'm a big proponent of low level laser therapy (LLLT) as it has demonstrated positive outcomes with concussion patients. LLLT can stimulate new nerve tissue growth and enable synapses in the brain to heal. It supports the brain's network of synapses, helps cerebral blood flow and increases the release of BDNF.
5. Focus on nutrition
. Proper post-concussion nutrition is critical for speeding up recovery, reducing inflammation, decreasing chemical changes, repairing blood vessel and tissues, and preventing further damage. In short, Gronk should be feeding his concussion. I would recommend the ketogenic diet, or a diet low in carbohydrates, as ketones have been found to prevent neuron cell death. Consuming foods rich in protein, creatine, omega-3 fatty acids (DHA), turmeric, and magnesium will help heal his injury quicker.Hopefully, in time for the Super Bowl.
Editor's note: 
To access the original article, click here.