David Katz and his "True Health Initiative" through the American College of Lifestyle Medicine
by John Weeks, Publisher/Editor of The Integrator Blog News and Reports
One of the most significant influencers in integrative health and medicine,
David Katz, MD, MPH
, switched his professional moorings a few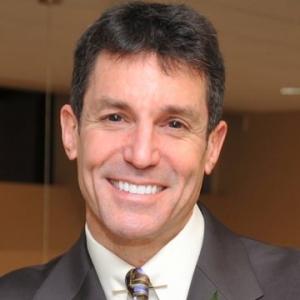 years back.  The
keynoter
at the Integrative Healthcare Symposium 2017 was founder of the
integrative medicine program at Yale
. There the prolific writer created a unique and pioneering MD-naturopathic doctor clinical offering. More recently Katz began to re-focus his efforts around the emerging meme of "lifestyle medicine." Under that banner and as president of the
American College of Lifestyle Medicine
(ACLM), Katz initiated the True Health Initiative which now reaches into 30 countries. This article reviews some of that work as Katz steps down from his presidency. In an
exit interview with ACLM
, Katz reviewed his accomplishments. Highest among them in his view is the  
True Health Initiative
that he kicked off at the beginning of his presidency.  (Katz originally gave the initiative a catchy acronym
GLiMMER
that, however, didn't catch on.) The idea was to create common ground among the sometimes feuding dietary and other players pushing differing and sometimes oppositional lifestyle strategies for creating health. What Katz imagined was "one global, united voice, all agreeing about the foundational principles of healthful eating and healthy living." The imagined group has taken on life.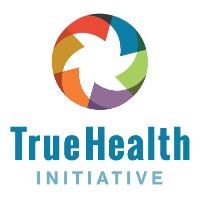 The concept for True Health is: "Many Experts. 6 Principles. One Voice." The
6 lifestyle principles are listed on the website
as "Forks, Feet, Fingers (meaning 'toxins' such as tobacco and alcohol), Sleep, Stress and Love." Driving the concept is the idea of combating the way that divisions between adherents to differing lifestyle approaches can confuse the public. Such disagreement among experts can lead individuals to continue with unhealthy choices. The True Health Initiative focused on unity. The initiative currently boasts
350 True Health Initiative Council of Directors
members. Among these are former Surgeon Generals – Carmona and Benjamin, former FDA Commissioner David Kessler, and the Cleveland Clinic CEO who welcomed functional medicine, Toby Cosgrove, MD. Perhaps as important are advocates of both vegan and paleo diets. The list of integrative medicine luminaries includes Dean Ornish, MD, Deepak Chopra, MD, David Eisenberg, MD, James Gordon, MD, Andrew Weil, MD, Aviva Rom, MD, and Adam Perlman, MD, MPH.
Blue Zones
author Dan Beutner is among the 350 as is publisher Mary Ann Liebert. So are a sprinkling of clinicians from other disciplines including Katz's Yale colleague Ather Ali, ND, MPH, U Bridgeport's David Brady, DC, ND and Bastyr University president MacPowell, PhD. The effort to create a "global consensus on lifestyle as medicine" rests on a
True Health Pledge of support for a set of listed core principles
. The website includes
resources
– many written by Katz - that support the push.  Those interested in scientific evidence will be drawn to
this resource at the ACLM site
. While luminaries of many types have joined, the initiative appears to have been less successful in drawing organizational members.
Comment
: One page of the True Health site makes this statement and asks this question: "Think no two health experts agree? Think again." The initiative effectively shows that a significant degree of unity does in fact exist – in contradistinction to Pepsi, processed food, sedentary lifestyle, and etc. Yet is this initiative more than a huge list of endorsers of the lifestyle medicine approach and of ACLM, by extension? A good question for Katz now, as he steps down from the ACLM presidency:
What is to be done with this group?
No answer is clear on the initiative's site, or in the ACLM interview with Katz. What we know for sure is that Katz will not be sitting on his hands.

He is also the founder and principal with the
Turn the Tide Foundation
, a charitable organization set up "to help combat obesity by developing, evaluating, and disseminating creative, yet practical programs that can be used in the real world, by real people, for free." He is an adviser to multiple health products businesses. He's got his academic and research responsibilities. For now, he seems to be content with this outcome: For now, he seems to be content with having created a global network that is the first step in this process that he describes at the end of the interview: "Let's embrace and propagate those fundamental 'truths' of healthy living that constitute a basic theme. And then, while living 'on' them, let's explore all the variations. At present, we place such emphasis on the unresolved issues, we fail to see the theme at all. It's as if uncertainty about some particular aspect of some particular leaf on some particular tree made us blind to the forest. We will never see our way out of the dark wood of modern epidemiology in which preventable diseases steal years from lives and life from years from millions upon millions of us around the world until we manage to see the forest through the trees!"