Anti-integrative medicine media and the movement's response strategy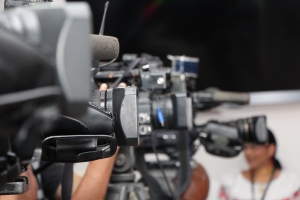 by 
John Weeks
, Publisher/Editor of 
The Integrator Blog News and Reports
Veterans of the organizational movement for integrative health and medicine will recall a common theme in multiple strategic plans—how do we change the storyline? This "gold ring" is typically an imagined campaign to shift the message with positive stories. More often the subject makes the organizational agenda at a board meeting because of a felt need to respond to antagonistic and polarizing media. The subject came to mind after an article at
the influential news-blog, STAT
, "Medicine with a side of mysticism: Top hospitals promote unproven therapies." The article produced waves of re-posting, including
here at the PBS NewsHour.
A close colleague in integrative medicine forwarded the PBS piece with a plaintive reflection. "After all this time, we have no mechanisms in place to push back," he wrote. "We don't even have a single voice (myself included) willing to write in rebuttals and such when this stuff comes up."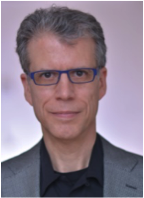 I wrote my colleague back sharing that I included my own voice, with his, as among the ineffective. Then I placed a call to the fellow who I thought might cast the most useful light on the situation, communications aficionado
Rob Wyse.
 Wyse is co-founder of the Capital Content media firm. They specialize in health care, insurance coverage and medical technology. I met Wyse through work with which we were both involved as board members at the Academy of Integrative Health and Medicine. He has also provided strategic communications work with the Integrative Health Policy Consortium, the Institute for Natural Medicine, and others. Wyse got his start in the integrative space many years back when he worked with an early adopting hospital, the
Windber Medical Center
. His way of thinking about messaging always intrigues and teaches me. I had an agenda when I called him. I wanted Wyse to offer me examples of what such organizations could do, or had done well, with media campaigns. I'd mainly seen—and participated in developing—big ideas that fall for lack of budget or execution. He spun me in a different, and more useful, direction. Our focus moved from organizational action to a way to message all engagement.

I probed Wyse for information on smart organizational strategies. "There is only one thing that really matters: lower costs and better patient outcomes," he responded. I was quickly frustrated. Was he being intentionally non-responsive? Wyse came back to this refrain, throughout the interview, at one point added a third leg to the stool, "patient choice." This was his drumbeat. This was the message. "The whole integrative medicine industry wants to defend itself," Wyse said. "You look at yourself as outliers. You act like you are outliers. But the story that you want to tell is not about 'integrative care.'" The entire medical community is on one path toward these two ends, he added. "You are part of it," he said. "You are not the answer. You are part of it. This is your mission." Wyse then spoke of how the emerging medical payment environment supports taking this high road. Through both higher deductibles and instruments like
Health Savings Accounts (HSAs)
, favored by the ruling party in the U.S., "people are increasingly directly responsible for how they spend their first dollars. This is mainstream medicine." "You are part of it," Wyse said. "Get off the defensiveness and talk about your role."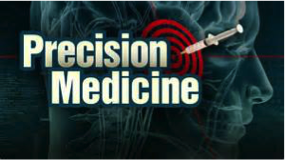 Wyse believes that a more level playing field is emerging via such payment shifts, through the stronger accent on patient-centered care, and via movements like
precision medicine
. "We know that there are many pharmaceuticals that work for patient A and don't work for patient B," he said. "That is not quackery. The same is true of acupuncture. It may work for patient A but not for patient B. Don't say you are different. Say you are the same. Say patients need to have all the tools that might be useful to them if we want to lower costs and have better patient outcomes." I dragged Wyse back to my original theme, and asked him if he has witnessed well-executed media response teams from any professional organization or institution in the integrative space. He shared a challenge with mounting a national campaign."You need to create and send out easy turn-key material that members can use in their local markets," he said. He has not seen that done effectively. "Everyone spends so much time trying to drive to consensus on message instead of spending time talking to the public," he said. His core recommendation for action, for organizational leaders and for practitioners, was also against defensiveness. "Patient stories," he said. "Patients who tried everything else then saw and acupuncturists or a naturopathic doctor. Get patients to get their stories in the local media. Once you have stories out, you have the reference points." But what of news organizations or reporters, such as at PBS and the STAT? Wyse advised calling up the reporters. "What you say to those challenging is 'I'm not sure why you [or they] are against
lower costs
and
better patient outcomes
,'" he said. "We can help with that."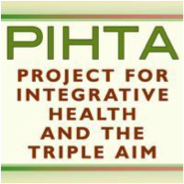 Comment
: Wyse's drum roll—lower costs and better outcomes—shook me from my own blinding defensiveness and back to the core of my work in recent years, connecting integrative health with the emerging value-based system that Wyse references. The
Project for Integrative Health and the Triple Aim
 offers a set of resources that colleagues and I at the
Academic Collaborative for Integrative Health
developed in 2014. They can help you with any reporter if you wish to speak directly to the two points Wyse suggests we make. In truth, for every piece of scathing media, positive stories continue to emerge. These are typically not because some organization's media strategy has planted the seeds. Rather, the stories have arisen from the seed of a positive clinical experience of acupuncture or yoga or naturopathic medicine or some other integrative practice lifted off an individual, was wafted by winds of kitchen table conversation or social media, finally settling onto an open keyboard of a journalist someplace, where it took root. Often, the seed planted was from the journalist's own experience, or that of a family member or friend. Certainly, as Wyse recommends, planting more such stories in neighborhood papers, in weeklies, in blogs, in company newsletters, and in the outlets that dominate one's own media market, cannot hurt.