AIHM announces new interim executive director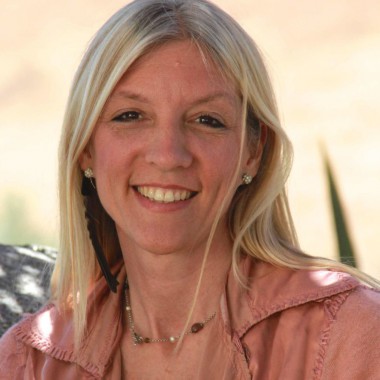 The Academy of Integrative Health & Medicine (AIHM) Board of Directors announced Tabatha Parker, ND, as interim executive director for AIHM effective May 1.
Parker has been involved with AIHM for four years, as the Director of Education prior to her most recent role as Associate Fellowship Director. She co-founded and was executive director of Natural Doctors International (NDI), the first and oldest naturopathic global health organization.
In 2012, Parker became the first naturopathic physician to graduate as a Faculty Development Scholar from Ellen Beck, MD's UCSD program, Addressing the Health Needs of the Underserved. Currently, as president of NDI, Parker led the organization to sign a memorandum of understanding with the Pan American Health Organization (PAHO), which in collaboration with the Nicaraguan Ministry of Health and universities like the National Autonomous University of Nicaragua, will support the World Health Organization Traditional Medicine Strategy 2014–2023.
Parker was founding co-chair of the Master of Science in Global Health at National University of Natural Medicine, faculty at Bastyr University, co-secretary general of the World Naturopathic Federation, and is co-chair of the American Association of Naturopathic Physicians Global Health Committee.
In 2015, Parker received the Physician of the Year award from the American Association of Naturopathic Physicians (AANP), an honorary naturopathic degree from the Canadian College of Naturopathic Medicine, and was given the highest honor in naturopathy, "Magister Natura" from Spain for her work advancing the naturopathic profession globally, as well as being named Visionary of the Year by Utne Reader in 2011.
Tracy Petrillo, EdD, RD, CAE, former chief executive officer (CEO) of AIHM, recently stepped down. Petrillo became CEO in September 2016.
In a statement released May 2 by AIHM Board of Directors, they wrote, "We are confident Dr. Parker will provide strong leadership during this time of transition."