Deepak Chopra, M.D. to speak at Integrative Healthcare Symposium Annual Conference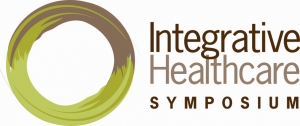 Deepak Chopra, M.D., will be the keynote speaker for the 2018 Integrative Healthcare Symposium , taking place Feb. 22-24 in New York City, according to a press release sent out earlier today. Dr. Chopra is a world-renowned pioneer in integrative medicine and personal transformation, who has published more than 85 books including 25 New York Times best-sellers. In 1999, TIME magazine named him one of the Top 100 heroes and icons of the century, calling him "the poet-prophet of alternative medicine." In his Integrative Healthcare Symposium keynote talk, scheduled for Friday, Feb. 23, 10:30 a.m. at the New York Hilton Midtown, Dr. Chopra will share new insights from his latest work,
The Healing Self
. The 1.5-hour address will explore the paradigm shift in medical science toward more personal responsibility for one's health and well-being, including evidence-based connections between higher consciousness and physical healing. Dr. Chopra joins an esteemed community of physicians, integrative practitioners, researchers, and thought leaders speaking at and attending the conference, many of whom return every year to gain the very latest clinical takeaways, hear about emerging research, and network with some of the biggest names in integrative health, all while earning continuing medical education (CME) credits. Other confirmed speakers include Functional Medicine pioneers Mark Hyman, M.D. and Jeffrey Bland, Ph.D.; Life University professor and think tank director Gerard W. Clum, D.C.; integrative health policy advocate and
The Power of Self-Care
author Nancy Gahles, D.C., C.C.H., M.B.S.R.;
Grain Brain
author David Perlmutter, M.D.; and acclaimed integrative neurologist and
The Mind of God
author Jay Lombard, D.O. They, and over 70 other speakers, will share the latest intelligence on subjects ranging from optimal nutrition to natural pain management, epigenetics, gut-brain connections, lifestyle medicine and more with a captive audience of multi-disciplinary practitioners. The full conference schedule can be viewed at
ihsymposium.com/conference-program
. In addition to the main educational program, attendees can also choose to participate in one of two pre-conference workshops, drop in to daily early-morning yoga classes, browse new products at the exhibit hall, and connect with like-minded peers at the Meet the Speakers Reception & Book Signing, new lunch & learn presentations, non-CME symposia, or the Relax & Recharge Lounge. Conference registration is now open and includes access to Dr. Deepak Chopra's talk plus all other Thursday, Friday, and Saturday sessions and events. Exhibit Hall passes are included with the conference passes or can be purchased separately. Pre-conference workshops are ticketed separately, but can be bundled with a full conference pass for a discounted rate. Full details are available at
ihsymposium.com/register
. Qualified members of the press employed by accredited consumer or trade news organizations are invited to attend, but must pre-register for a press pass at
ihsymposium.com/press
.