After Integrative Pain Management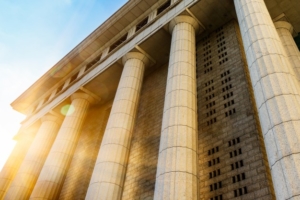 by Taylor WalshAs college basketball coach Bobby Knight was purported to have said, "You have to get into…
About the Author:
Taylor Walsh is principal at Integrative Health Strategies in Washington, DC, where he provides strategic consulting services and writes to raise awareness and understanding of integrative whole health approaches for care. He also develops creative innovations to advance access to integrative care and to strengthen individual and community health and wellbeing outside of the clinic. His initiative "Integrative Healthcare in Medicare and Medicaid" builds on connections made in 2016 and 2017 with the leadership of the Centers for Medicare and Medicaid Services, CMS. His current Project for Whole Health Education in K-12, is an effort to bring coherence to widespread efforts across the U.S. to engage students in health-based learning.
He previously conceived and managed the project CoverMyCare.org for the Integrative Health Policy Consortium (IHPC), which engaged state advocates around provisions of the Affordable Care Act intended to end health insurance discrimination against licensed providers (Section 2706). He has written for The Integrator Blog and the Altarum Institute's Health Policy Forum. He was also a co-author with FON Consulting's Glenn Sabin on the e-book "The Rise of Integrative Heath & Medicine, The Milestones: 1963 – Present." Consulting clients have included The Institute of Integrative Health, Baltimore, MD, the Samueli Institute, Alexandria, VA, the Integrative Health Policy Consortium, and Casey Health Institute, a non-profit integrative primary care clinic in Gaithersburg, MD.
Taylor's work in integrative health and wellness builds on 20-plus years as a pioneer in online community and digital news and content services. He was managing editor at The Source, then owned by the Reader's Digest and the first national online services built for personal computer owners.