Report: PectaSol-C® Professional Modified Citrus Pectin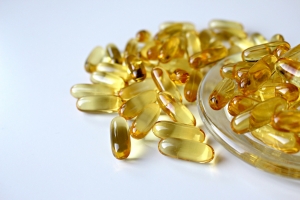 PectaSol-C® Professional Modified Citrus Pectin is backed by over two decades of published research demonstrating its multi-targeted benefits for cellular health, cardiovascular function, immunity and more. Created by integrative health expert Isaac Eliaz, MD, MS, LAc, PectaSol-C® Professional offers a safe, effective, clinically researched solution that delivers broad-spectrum support for our most critical areas of health.*
The key to PectaSol-C® Professional's diverse range of benefits is its unique ability to promote healthy galectin-3 levels. Now recognized as a key biomarker in the function of numerous organs and systems, galectin-3 has become an essential target in maintaining long-term health. A growing body of published data demonstrates PectaSol-C® Professional to be the most effective way to promote normal galectin-3 levels for optimal cellular health and organ function. PectaSol-C® Professional is also shown to support a vibrant and responsive immune system, as well as enhance the benefits of conventional and complementary therapies.
Please note, these statements have not been evaluated by the Food and Drug Administration. This product is not intended to diagnose, treat, cure, or prevent any disease.
Thank you for downloading!