Treating the Causes of Metabolic Disease Using the Functional Medicine Approach - Free!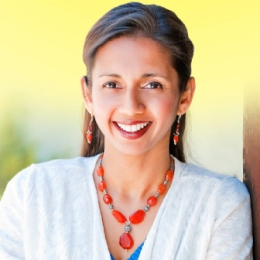 The emerging connections between inflammation, insulin resistance, and oxidative stress in Cardiovascular Disease, Hypertension, and Endothelial Dysfunction lend to new approaches in prevention and the successful management of patients using the Functional Medicine approach.
Shilpa Saxena, MD, runs a successful medical practice in Florida, where as a primary care provider she integrates nutrition, lifestyle, appropriate supplementation, and innovative practice management techniques to address her patients with metabolic risks. This webinar session will provide insight into how she uses the Functional Medicine Matrix model to identify the unique areas of clinical concern and in turn, how she uses that knowledge to focus in on the targeted concerns for each patient's cause of metabolic disease.
The webinar will introduce participants to the functional medicine perspective as it relates to Cardiometabolic disease. Participants will be informed regarding the opportunity to learn more on this topic both at IHS through Dr. Houston's presentations and, if they chose to take a deeper dive, into IFM's Cardiometabolic Advanced Practice Module in March.
*By registering for this webinar you agree to submit your information to the webinar organizer, who will use it to communicate with you regarding this event and their other services.
Shilpa Saxena, MD
Shilpa P. Saxena, MD is a Board-Certified Family Practice physician whose passion and purpose come to life through her experiences with education and patient empowerment to attain extraordinary life outcomes for her patients and community. In addition to over 15 years of progressive patient care in her successful functional medicine practice, Dr. Saxena is a Fellow & Guest Faculty of the Arizona Center for Integrative Medicine, Faculty with the Institute for Functional Medicine, and Volunteer Assistant Professor of Family Medicine and Community Health at the University of Miami Miller School of Medicine. She is an expert in the Group Visit medical model and enjoys bringing unique solutions to audiences in her classic 'keep it simple' style. With an excitement of being a part of the movement positioned to cure the worldwide chronic disease epidemic, she speaks internationally to encourage and inspire both physicians and patients to regain the power to activate a transformation towards well-being.