Sleep well, sleep safely: An exploration of the importance of sleep and botanical alternatives to conventional hypnotics - Free!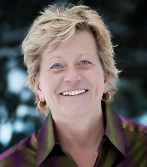 It is estimated that up to 10% of all US adults take conventional sleep medication for poor sleep. Rather alarmingly, recent data indicates that conventional hypnotics are associated with increased risk of mortality. At the same time, insufficient sleep alters gene expression, circadian rhythms, and immunity leading to increased risk of obesity, cardiovascular disease, cancer and dementia. What is an insomniac to do?? This webinar will offer a therapeutic strategy of sleep support that relies upon the restoration of circadian rhythmicity in concert with sedative neurological tonification. The webinar will highlight several key botanicals that will ultimately provide safe and effective sleep support including Scutellaria lateriflora (American Skullcap), Eschscholzia californica (California Poppy), Piper methysticum (Kava Kava), Passiflora incarnata (Passionflower), Valeriana officinalis (Valerian), Withania somnifera (Ashwagandha), Magnolia officinalis (Magnolia).
Sponsor:

Lise Alschuler, N.D., F.A.B.N.O
Lise Alschuler is a naturopathic doctor with board certification in naturopathic oncology and has been a practicing since 1994. She graduated from Brown University with an undergraduate degree in Medical Anthropology and received a doctoral degree in naturopathic medicine from Bastyr University. Dr. Alschuler is past-President of the American Association of Naturopathic Physicians and a founding and current board member of the Oncology Association of Naturopathic Physicians. She also currently serves as President Emeritus on the board of the Naturopathic Post-Graduate Association. Dr. Alschuler works as an independent consultant in the area of practitioner and consumer health education. She also oversees the Quality Program for one of the largest nutritional supplement distributors in the U.S. She maintains a naturopathic oncology part-time practice out of Naturopathic Specialists, based in Scottsdale AZ. Previously, she was the department head of naturopathic medicine at Midwestern Regional Medical Center – Cancer Treatment Centers of America. She was also the clinic medical director and botanical medicine chair at Bastyr, as well she was on the faculty of Southwest College.Dr. Alschuler is the co-author of The Definitive Guide to Cancer: An Integrative Approach to Prevention, Treatment and Healing, and The Definitive Guide to Thriving After Cancer: A Five-Step Integrative Plan to Reduce the Risk of Recurrence and Build Lifelong Health. She co-created
www.FiveToThrivePlan.com
, and co-hosts a radio show, Five To Thrive Live! on
www.w4CS.com
about living more healthfully in the face of cancer. She calls Tucson AZ and Chicago, IL home. Learn more at
www.drlise.net
.