Integrated Approach to Cancer Care – A case study - Free!
Sponsored by:
A clinical team from Cancer Treatment Centers of America® (CTCA) will review three case studies showcasing a patient's navigation through the Patient Empowered Care® (PEC) model at CTCA. The PEC team will give concrete examples of how to engage in a holistic approach to quality of life for patients going through cancer care. Ankur R. Parikh, DO; Marie Winters, ND; and JoAnna Zammiello, RD from Cancer Treatment Centers of America® in Philadelphia will present a series of case studies to provide practitioners a better understanding of:
Common oncology case scenarios
The epidemiology of common cancers
General treatment protocols and potential complications
The roles of naturopathic medicine and nutrition in oncology
*By registering for this webinar you agree to submit your information to the webinar organizer, who will use it to communicate with you regarding this event and their other services.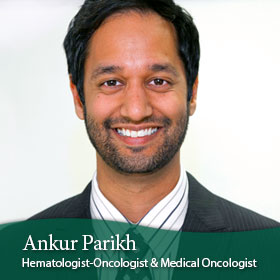 Ankur R. Parikh, DO
Dr. Parikh earned his osteopathic medical degree from Kirksville College of Osteopathic Medicine in Kirksville, Missouri. He has served as a principal and associate investigator for clinical research protocols involving myelodysplastic syndrome and aplastic anemia at the Nation. al Heart, Lung, and Blood Institute of the National Institutes of Health in Bethesda, Maryland. He is board certified in medical oncology, hematology and internal medicine.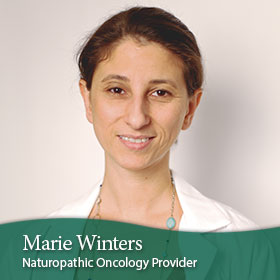 Marie Winters, ND
Marie Winters earned a doctorate degree in naturopathic medicine from Bastyr University in Kenmore, Washington and has been published in Alternative Medicine Review. She is a member of the American Association of Naturopathic Physicians, the Pennsylvania Association of Naturopathic Physicians and the Oncology Association of Naturopathic Physicians.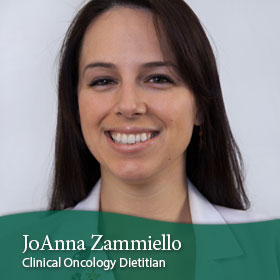 JoAnna Zammiello, ND
JoAnna Zammiello earned her master's degree in nutrition/dietetics at the State University of New York College at Oneonta. She has worked as a nutrition educator with Cornell University Cooperative Extension's Eat Smart New York!, and served as clinical nutritional manager at North Central Bronx Hospital. Zammiello is certified in food safety through ServSafe, and is a member of the American Dietetic Association.