Forget What You Know About Probiotics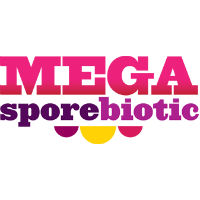 You are more bacteria than you are human with 10 trillion human cells outnumbered by the 100 trillion bacteria cells in your body. Learn the latest information from the Human Microbiome Project and the Colorspore project that illustrate just how important these 100 trillion passengers are. Major studies over the past 5 years have outlined the required characteristics of a true probiotic and requirements for effective clinical use; over 95% of current products on the nutritional market do not meet the requirements, however the pharmaceutical industry has understood and embraced the secret to effective probiotic therapy for over 50 years. These studies further demonstrate the benefits of a true probiotic, which include improved and complete digestion, immune development and modulation, and key nutrient production. Learn how well established probiotic foods and almost all of the probiotic products in the marketplace fall short in providing these needed benefits for your patients. Learn about the clinical applications of commensal spore based organisms in health and disease.
Moderated by: Whitney Prudden
Panelists: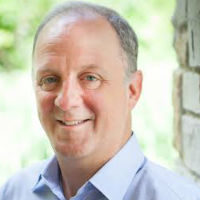 Tom Bayne, DC is a chiropractic physician who specializes in nutritional therapies and is an international expert in digestive health and detoxification. His philosophy addresses the relationship between structure and function of the human body and how that translates into your best health. Tom has over 20 years of experience in natural health and medicine.
Tom's passion for holistic medicine led him to Europe, where he had executive roles at two top natural health companies. As international marketing director for one of Europe's leading food supplement manufacturers, Dr. Bayne's responsibilities included formulating supplements based on specific patient conditions, lecturing on his clinical experiences, research that supported natural medicines and developing educational materials for physicians and pharmacies. Tom has developed over 35 highly successful and effective products that are sold directly to physicians. Tom's 20 years of clinical experience combined with his extensive knowledge in product development has led to the development of MegaSporeBiotic®.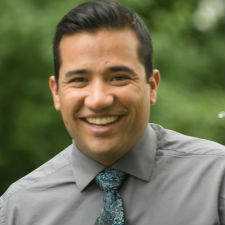 Kiran Krishnan, Microbiologist has been involved in the dietary supplement and nutrition market for the past 15 years. He comes from a strict research background having spent several years with hands-on R&D in the fields of molecular medicine and microbiology at the University of Iowa. He left University research to take a position as the U.S. Business Development and Sales Manager for Amano Enzyme, USA. Amano is one of the world's largest suppliers of therapeutic enzymes used in the dietary supplement and pharmaceutical industries in North America. At Amano, he conceptualized and successfully launched several dietary supplement ingredients in the North and South American markets.
In addition to his experience at Amano, Kiran has designed and conducted over 10 clinical trials as a partner in a Contract Research Organization called Live Smart, Inc. Over the past 10 years Kiran has focused his knowledge and experience to developing unique and effective nutritional products for other well-known brands in the dietary supplement market. Kiran has had several market successes in the dietary supplement and nutrition markets. He brings his extensive technical knowledge, his clinical research experience and his passion for creating effective, natural products to the MegaSporeBiotic® team. As a microbiologist, he has a deep understanding of microbial science and has spent the last 6 years studying the strains used in MegaSporeBiotic®.