Botanical Solutions for Acute and Chronic Pelvic Pain in Women
Menstrual cramps and endometriosis are two of the most common gynecologic problems in reproductive aged women. There is a robust historical tradition of treating acute and chronic pelvic pain with plants, and now more modern research to provide both some evidence, as well as a theoretical basis for clinical practice.
Botanicals that will be discussed in this webinar include: ginger, turmeric, cramp bark, valerian, black cohosh, pine bark, chaste tree, dandelion root, prickly ash and motherwort.
Sponsor:

*By registering for this webinar you agree to submit your information to the webinar organizer, who will use it to communicate with you regarding this event and their other services.
Tori Hudson, ND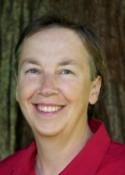 Dr. Tori Hudson, Naturopathic Physician, graduated from the National College of Naturopathic Medicine (NCNM) in 1984 and has served the college in several capacities, including: Medical Director, Associate Academic Dean, and Academic Dean. She is currently a clinical professor at NCNM, Southwest College of Naturopathic Medicine and Bastyr University, has been in practice for 28+ years, is the medical director of her clinic, "A Woman's Time" in Portland, Oregon, and director of product research and education for Vitanica. Dr. Hudson was awarded the 1990 President's award from the American Association of Naturopathic Physicians for her research in women's health, the 1999 prestigious Naturopathic Physician of the Year award, the 2003 NCNM Alumni Pioneer Award and the 2009 Natural Products Association Pioneer Award. She is a nationally recognized author (book: Women's Encyclopedia of Natural Medicine second edition, McGraw Hill 2008), speaker, educator, researcher, and clinician. Dr. Hudson serves on several editorial boards, advisory panels and as a consultant to the natural products industry.