Adaptogenic Formulations in Clinical Practice - Free!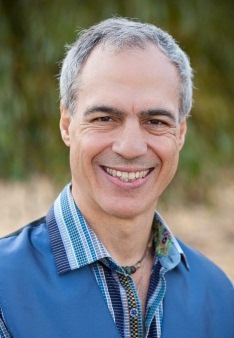 Donnie Yance, a renowned herbalist and nutritionist with over 25 years of clinical experience and author of the newly released book titled Adaptogens in Medical Herbalism, shares his wisdom on how to use adaptogenic formulations to improve energy, create resilience to stress of all kinds, and to normalize functions that are out of balance. He will explain why adaptogens are the foundation of his therapeutic approach and how to combine them with other herbs and nutrients for powerful synergistic effects.
You will discover how adaptogenic herbs work at the cellular level to enhance energy production and subdue the stress-induced pro-inflammatory state underlying degenerative disease. Also, he will explain how adaptogenic formulations support the immune system, cardiovascular health, thyroid function, and brain health.
Sponsored by: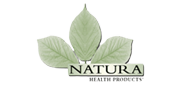 *By registering for this webinar you agree to submit your information to the webinar organizer, who will use it to communicate with you regarding this event and their other services.
Donald R. Yance, MH, CN, RH (AHG), SFO, Founder and Formulator, Natura Health Products
Donnie Yance received his herbal training through Sequoia College and is a professional member of the American Herbalists Guild. Trained as a clinical nutritionist through the National Institute of Nutritional Education, he holds certification through the National Association of Nutrition Professionals. He is also professed as a Secular Franciscan (SFO), which equips him with the breadth and wisdom to touch on the spiritual aspects of healing.After decades of extensive research and clinical practice, Donnie developed the Eclectic Triphasic™ Medical System (ETMS), a diagnostic and therapeutic methodology for patient care. Rooted in the American Eclectic herbal tradition, Traditional Chinese Medicine, constitutional energetics and contemporary clinical nutrition, the ETMS is continuously honed by the latest scientific research at molecular, cellular and genomic levels. The ETMS forms the cornerstone for the clinical approach at The Mederi Center for Natural Healing where Donnie and his team of practitioners apply this model in their work with patients.Donnie is the author of Herbal Medicine, Healing and Cancer, Adaptogens in Medical Herbalism, and dozens of articles that have appeared in major industry publications and national journals. Each year Donnie lectures throughout the United States at major hospitals and conferences for both patients and health care providers and conducts clinical training programs for health care professionals through the Mederi Foundation, a non-profit organization that serves as the research and education arm of Yance's mission.