Webinar: Six Steps to Launch A Profitable Lifestyle Program in Your Practice
Sponsored by: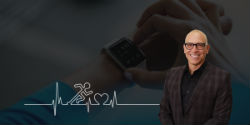 On-Demand Webinar | Free
Why is a lifestyle medicine program such a powerful tool for a practice?
It's simply the best way to deliver better service and outcomes to your patients/clients, provide more value in-between appointments, AND increase your revenue opportunity.
So why doesn't every practice have a lifestyle program?
Because it can be incredibly DIFFICULT and TIME INTENSIVE to put together a program, not to mention, to figure out how to make money from it if you haven't done it before.
In this great on-demand webinar, Nudge Founder and CEO Mac Gambill joins Lifestyle Medicine and Behavior Change expert Dr. Steve Feyrer-Melk to show you exactly how Dr. Steve has implemented highly successful programs in his own practice and many others!
So don't reinvent the wheel!
You'll come out of this on-demand webinar with a step-by-step understanding of the specific pieces are consistent across all of the most effective and successful lifestyle programs Mac and Dr. Steve come across.
So before you try to map out and build a lifestyle program on your own, let these guys save you weeks and months of wasteful trial-and-error.
Register today and make sure you don't miss this opportunity to have someone take the guesswork out of what it takes to launch a profitable lifestyle program in your practice.
---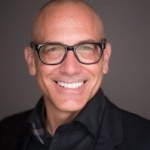 Steven A. Feyrer-Melk, PH.D., M.Ed., NudgeCoach.com - FMLifeMed.com
For nearly 30 years, Dr. Steve has developed a unique and practical background in Lifestyle Medicine. His extensive work with clients, patients, health coaches and healthcare professionals is grounded in proven health and wellness principles. These core elements contribute to his success guiding individuals on optimal health journeys as the Director of Lifestyle Medicine at the Optimal Heart Attack & Stroke Prevention Center and as an Independent Health Coach. Dr. Steve also is a valued consultant who implements Lifestyle Medicine Programs in a variety of settings.
---

Mac Gambill, co-founder and CEO of Nudge
Mac is currently the co-founder and CEO of Nudge, a simple to use client and patient management platform for wellness business. In his time with Nudge, the company has been regularly recognized for innovation through coverage in outlets, including TechCrunch, Digital Trends, and LifeHacker, while also being awarded the Chattanooga Technology Council's Early Innovator and Richmond Technologies Small Capital Projects Awards.
Personally, Mac has become a thought leader in mobile health and entrepreneurship, having been quoted in outlets, such as MobiHealthNews and FastCompany, as well as being recognized by the Center for Innovative Technology as a GAP 50 Finalist, which identifies Virginia entrepreneurs most likely to build the next generation of tech companies in the state. He is regularly asked to participate in panels and programs to educate the latest generation of entrepreneurs on commercializing their concept, navigating the funding landscape, and exploring new channels for growth.