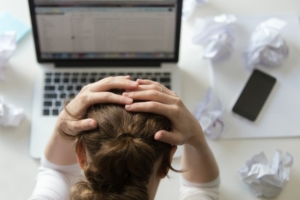 On-demand Webinar | Free
Stress in the healthcare profession has reached epidemic proportions. Burnout Syndrome (BOS) is on the rise, with over half of doctors and a third of nurses experiencing at least one symptom. Caregivers across the healthcare continuum all too often live with undiagnosed BOS. But this goes beyond practitioners—patients and individuals who are high achievers in the workplace or academic environments may also struggle with chronic physical and emotional fatigue, unidentified as BOS and also known as Compassion Fatigue.
Upon completion of this webinar, participants will be able to:
Identify who is at risk for BOS
Explain the signs and symptoms of BOS
Explain the evidence-based/informed interventions for BOS across the spectrum
Discuss and implement interventions available for BOS
---
Speakers
Founder, Health & Harmoney Wellness Education and Spirit of Love—The Rockaway Sangha
Nancy Gahles, DC, CCH, MBSR, is an integrative and holistic doctor specializing in the stress that underlies dis-ease body/mind/emotion/spirit; PTSD and spirituality in health and end of life care. She is a Doctor of Chiropractic, Certified Classical Homeopath, Certified Mindfulness Based Stress Reduction (MBSR) practitioner, Ordained Interfaith Minister, published author and TEDTalk presenter, healthcare journalist, and integrative policy expert.
Gahles is owner of Health & Harmony Wellness Education Center and Spirit of Love—The Rockaway Sangha, a community of urban lay people practicing mindfulness, building resilience after the traumas of 9/11 and Hurricane Sandy. Creator of the Labyrinth Project for Resilience in Rockaway with the New York City Parks Department, Gahles is a member of the Board of Directors of the Integrative Health Policy Consortium, Advisory Council of the Integrative Health Symposium, and an advisor to Homeopaths Without Borders and the Association of Healthcare Journalists.
---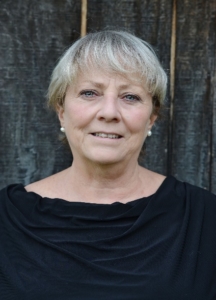 Lorraine Gahles-Kildow, PhD
Dr. Lorraine Gahles-Kildow is a Licensed Psychologist in the State of New Jersey. She received her MPhil and PhD from the City University of New York and her M.A. from Long Island University. Her area of expertise is in cognitive behavior therapy. She has been in private practice for 18 years dealing with adults, teenagers and school age children on various issues related to trauma, post-traumatic stress disorder, depression, anxiety, obsessive-compulsive disorder, phobias, bereavement, grieving losses, caregiving, impulse control, and anger management.
She has been teaching psychology for over 30 years and during the past 17 years has also been training Montessori teachers on child development domains and psychological principles for infant/toddlers, elementary school children, middle school children and teens. She has incorporated positive psychology interventions into her practice and teaching since its recent resurgence in the field.