Clinical Application of Nutrition, Herbal Medicine, and Somatic Therapies in the Treatment of PTSD and Complex Trauma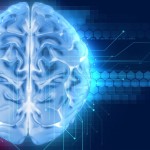 Trauma disrupts every aspect of a patient's life, and the rhythms that govern biological, physiological, and psychological wellbeing. Many integrative practitioners see patients who suffer from some form of post-traumatic stress disorder or complex trauma, chronic physical and mental health issues that arise because of traumatic events. But what role can a physician play in restoring balance to their patient's life, and how can they make quick and skillful connections with their patients' needs and offer integrative mind/body methods that they can rely upon?
Upon completion of this webinar, participants will be able to:
• Identify the cause of PTSD and complex trauma to select appropriate treatment
• Understand the components of comprehensive case review and ongoing patient assessment
• Navigate challenges with program adherence for trauma patients
• Identify detailed therapeutic goals and stage-based treatment plans
• Incorporate nutrition, physical activity, stress management, herbal remedies, and other therapies in to patient practice
---
Speaker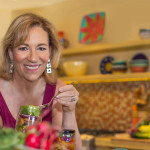 Leslie Korn, PhD, MPH
Leslie Korn is a Harvard Medical School-trained traumatologist specializing in mental health nutrition and integrative approaches to treating the mind and body.
A core faculty member of Capella University's Mental Health Counseling Program, Dr. Korn served as a Fulbright scholar on traditional medicine, a Clinical Fellow at Harvard Medical School, and a National Institutes of Health-funded research scientist in mind/body medicine. In 1975, she founded the Center for Traditional Medicine, a public health clinic in rural indigenous Mexico that she directed for over 25 years.
Author of several books, Dr. Korn teaches and consults internationally for mental health professionals and tribal communities.
Thank you for downloading!