At the Heart of the Matter: Using Functional Medicine to Heal Vessels on Fire
Heart and vascular disease continues to be the number one killer of bo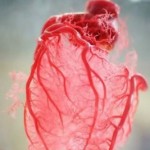 th men and women, claiming a life every 60 seconds in the U.S. Traditional risk factors, such as age, gender, and family history explain about half of these cases, however the healthcare industry is beginning to recognize the roles of dietary cholesterol and saturated fats, among other lifestyle-related factors, in heart and vascular disease.
Using a functional medicine approach, based on personalized genomic assessments and novel risk markers, allows for dramatically reduced vascular inflammation, improved heart health and wellness, and re-define disease trajectory. This session will enable practitioners to learn integrative cardiology protocols to address vascular inflammation, and apply those to a case-based scenario.
Upon completion of this webinar, participants will be able to:
• Understand root causes of vascular disease, such as inflammation, oxidative stress, and auto-immunity
• Identify techniques for integrating genetic, environmental, nutritional, behavior, and exercise strategies into continuum of cardiovascular care
• Understand clinical applications of functional cardiovascular medicine
---
Speaker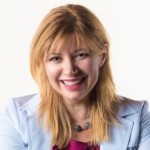 Regina Druz, MD, FACC, IFMCP
Regina Druz is a board-certified cardiologist, nationally recognized for her expertise in cardiac imaging and clinical research. A graduate of the Cornell University Medical College, Dr. Druz completed her residency in internal medicine and cardiovascular fellowship at the Weill Cornell University Medical Center-New York Presbyterian Hospital. Seeking to prevent and reverse heart disease, and not just merely treat the end-stages, Dr. Druz immersed herself in the practice of integrative and functional medicine. She developed the Fit in Your GENES™ functional medicine program that uses personalized genomics to reverse cardiac disease risk factors, such as inflammation and oxidative stress, and halt progression of endovascular damage through targeted lifestyle interventions.
Dr. Druz is also a passionate healthcare innovator, developing digital and mobile health solutions. She developed a patient-facing urgent symptom platform (iVisitMD) that allows patients to rapidly assess their symptoms and find care locally. Dr. Druz is combining her interests in functional medicine and technology by creating a telemedicine solution for holistic heart health. Currently, Dr. Druz serves as a Chief of Cardiology in a community hospital in Far Rockaway, New York. She maintains a private practice in integrative cardiology in Long Island, New York. She is a board member of the American Society of Nuclear Cardiology, and is an inaugural chairwoman of the American College of Cardiology Innovation Working Group. She is a Clinical Professor of Medicine at SUNY Downstate School of Medicine.
Thank you for registering for the on-demand webinar: At the Heart of the Matter: Using Functional Medicine to Heal Vessels on Fire. Below are the on-demand materials:
Click here to access the Webinar Handout