Mood and the Microbiome: the potential for a bottom-up therapeutic pathway
Sponsored by:
On-demand Webinar | Free
This webinar discusses the science, animal models, and clinical research elucidating the gut-brain axis and the impact of the gut microbiota and specific probiotic strains on mood and mental well-being. In addition, one psychiatrist will share his experience with the use of a mood-targeted probiotic formulation as adjunctive therapy. Individual findings will be shared in the form of mini case reviews.
---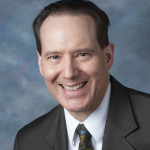 Scot Bay, MD
Private Practice Psychiatrist
Scot Bay MD is board certified in adult psychiatry. He was educated at the University of Rochester and New York Medical College. He completed his residency in psychiatry at St. Vincent's Hospital in New York City. He was clinical director of an outpatient clinic at St. Vincent's Hospital in Harrison, New York until 1995 when he moved to Columbus, Georgia, where he was in private practice and was an assistant medical director at the Bradley Center of St. Francis. He has been in full-time private practice in Roswell, Georgia since 1998, seeing adult and geriatric patients. Dr. Bay specializes in the evaluation and management of mood, anxiety, and thought disorders. He has special interests and expertise in psychopharmacology. He has extensive experience with numerous psychiatric medications and has lectured all over the Southeast regarding practical and innovative uses of psychiatric medications.
---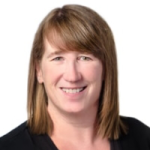 Jane A Foster, PhD
Associate Professor, Psychiatry Neuroscience, McMaster University
Jane Foster, PhD joined the McMaster University faculty in 2003. She holds a research appointment with the University Health Network in Toronto, Ontario, Canada, as well as a scientific position with St. Michael's Hospital. Dr. Foster is an active researcher with two translational networks, The Province of Ontario Neurodevelopment Disorders Network (POND) and the Canadian Biomarker Integration Network in Depression (CAN-BIND). Her research focuses on the role of immune-brain and gut-brain interactions on neurodevelopment, behavior, and brain function.
Thank you for registering for the on-demand webinar. A confirmation email will be sent shortly with access to the on-demand materials.