Webinar: Leaky Gut Syndrome's Impact on Mental Health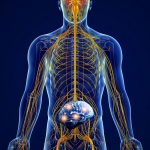 The aim of this webinar is to discuss the influence of gut health on mental health. Not only is leaky gut syndrome the primary cause of autoimmune and chronic disease, but also a leading contributor to a majority of mental health conditions including depression, bi-polar disorder, Alzheimer's disease, Parkinson's, schizophrenia, ADHD, autism, dementia and cognitive decline. By healing the gut with bovine colostrum, it is possible to improve the health outcome for patients with these debilitating conditions.
---
Speaker

Douglas Wyatt, J.D., Director of the Sovereign Health Initative
Douglas Wyatt, J.D. is the founder and CEO of Sovereign Laboratories LLC, a Sedona-based company dedicated to developing natural products that provide the public with the best solutions for optimal health. He is honored to be listed as the leading expert in colostrum and is credited with reintroducing bovine colostrum into human use. Additionally, he serves as the director of the Sovereign Health Initiative, a 501(c)(3) nonprofit organization dedicated to recognition of personal health sovereignty and the belief that one's commitment is essential to achieving optimal health and well-being. Mr. Wyatt is a leader in the research and a proponent of colostrum's unique and powerful healing components that show incredible promise for turning the tide on the prevention and treatment of the world's increasing chronic disease epidemic. As a publisher, author, writer, scientist, and public speaker, Mr. Wyatt has appeared nationwide on television and radio shows and at health conventions worldwide. He is dedicated to the prevention of chronic disease through natural nutritional intervention and has worked with the World Health Organization and other internationally recognized research organizations on clinical trials on HIV/AIDS other infectious disease, autoimmune disease, and bowel health issues.