Webinar: OMICS OMICS OMICS ………everywhere
Sponsored by:
On-demand Webinar | Free

We know a lot more now regarding the 23,000 human genes and also the 3.3 million genes coded by our gut microbiome. This webinar discusses the roles and interactions of all of these genes (genomics), their products (transcriptomics) and the metabolites produced (metabolomics). Rapidly booming advances in numerous new analytical techniques has facilitated in understanding the complexities of these interactions in healthcare applications based on various OMICS methods.
---
Speakers

Dr. Natarajan Ranganathan, PhD
Dr. Natarajan Ranganathan, PhD, (Dr. Rangan) is the key founder and Managing Director (R&D) of Kibow Biotech, Inc a pioneering company in the field of understanding the Gut Microbiome, Dysbiosis, and its stabilization with Probiotics and Prebiotics towards health, disease and healing processes. As a medical R&D professional, Dr. Rangan brings significant professional expertise and knowledge related to various medical specialties specifically in connecting mind-body, Gut-Brain, Gut-Kidney and integrated holistic medical fields. For the past four decades, in his role as a medical R&D professional specializing in the clinical utility of probiotics towards Chronic Kidney Disease and related applications, Dr. Rangan has gained significant professional expertise and has become a respected and sought after speaker at various scientific events in addition to a requested peer reviewer for various medical journals.
He obtained dual master's degrees (organic chemistry and biochemistry) from the University Of Poona, India and earned his doctoral degree in Bio-organic chemistry from Temple University, Philadelphia. He received further academic training at the University of Pennsylvania, Hahnemann Medical College, Philadelphia, and Johns Hopkins Medical Institutions, Baltimore.
---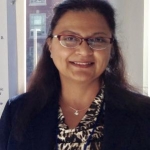 Usha Vyas, MSc
Usha Vyas, MSc, is a senior microbiologist at Kibow Biotech Inc, which develops probiotic dietary supplements. She earned her Master's Degree in Microbiology from India and received two gold medals for standing first in the university in Chemistry at the undergraduate level. Her career as a microbiologist began with Alembic Limited, a generic pharmaceutical company in India where she worked in the fermentation R&D labs with industrial bacteria which produce important drugs like Erythromycin, Tacrolimus, Lovastatin and Penicillin. During her 22 year tenure with Alembic she published two patents. In her capacity as a Manager and Head Scientist she worked with cross functional teams and groups from R&D to manufacturing, quality control and marketing and was heading the fermentation labs. Her present work at Kibow involves R&D of new probiotic formulations for various applications; oversees quality control for current products and manages lab operations. For last 7 years she has been speaking at various forums to Renal Dieticians and Nephrology nurses and other health care professionals educating them on the concept and importance of probiotics in health and disease and the modulation of the gut microbiome.
---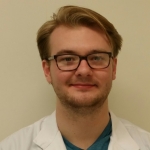 Kevin Hanlon, BSc Biology
Kevin Hanlon, BSc Biology, is a research associate at Kibow Biotech Inc., which manufactures a wide variety of probiotic and prebiotic supplements spanning a wide range of human health. He is currently pursuing a Master's degree in Biotechnology at Temple University, in Philadelphia. During his brief career at Kibow Biotech, he has been involved in researching new avenues for application of probiotics, conducting quality control tests, and speaking with healthcare professionals about the product line.
---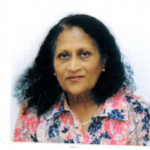 Pari Ranganathan, MS MT (ASCP)
Pari Ranganathan, MS MT (ASCP), is a V.P. of Clinical and Regulatory affairs at Kibow Biotech Inc., for the last 16 years. She received her Bachelor of Science Degree majoring in Chemistry from Women's College, Kerala, India. Then, Pari migrated to USA as a student and pursued her graduate education and obtained dual Master degrees in Clinical Chemistry and Medical Technology from the University of Pennsylvania. Her initial work experience for 7 years was in the Clinical Laboratories at Presbyterian Medical Center of the University of Pennsylvania in Hematology, Coagulation and Hematology- Oncology. Subsequently she gained additional 20 years of experience in varied Management positions and finally advancing to the position of director of Clinical Laboratories in Presbyterian Penn Medicine – Univ of PA. Pari has been an associate member of the American Society of Clinical Pathology for the last 45 years. She has also worked as an Adjunct Faculty in Clinical Chemistry at Neumann University, PA.
---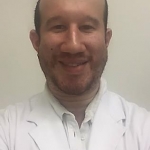 Anthony Irvin, BSc Biology
Anthony Irvin, BSc Biology, is a Laboratory Assistant at Kibow Biotech Inc., a company in which focuses on a variety of probiotic and prebiotic supplements for the welling being of human health. He is currently pursuing a Master's degree in Biology at West Chester University, in West Chester. During his seven years at Kibow Biotech, he has been highly involved working within the laboratory focusing on various microbiology techniques, quality control testing, assisting with clinical trials work, as well as traveling with the company to market their products, and helping to give his inputs on the marketing/social media side of the company.
Anthony Irvin, BSc Biology