UB residency strategy for integrating community centers, paying off loans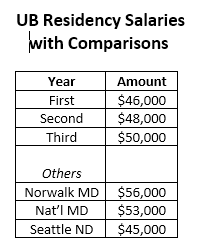 by John Weeks, Publisher/Editor of The Integrator Blog News and Reports
One of the ways medicine's status quo remains bolted in place is that completion of residency can be a necessary qualifier for physician-level practitioners. Yet, if you are a chiropractor or naturopathic doctor—or member of multiple other non-medical doctor fields—the $10-billion of federal subsidies for residencies is a golden pond in which you cannot swim.
A recent article examined the business model in a naturopathic oncology residency forging a new self-sustaining model. This article looks at an expanding integrative neuromusculoskeletal medicine residency for chiropractors providing integrative pain care to community health center partners. That, according to program director James Lehman, DC, MBA, is "profitable for everybody."
The sponsor of the three-year Residency in Orthopedics and Neuromusculoskeletal Medicine for which Lehman works is the chiropractic program at the University of Bridgeport (UB) that, in four years, has expanded from one to seven residencies. The residents now serve in 15 community health center sites in Connecticut. The outcomes and structure of the pioneering integrative pain program in which the residencies are imbedded was featured here. In this follow-up article Lehman, UB's Director of Community Health Clinical Education Program, shares financial and other data on a program that he imagines swelling to 100 residencies prior to his retirement.
First, payment for the residents. Resident salaries rise from $46,000 to $50,000 over the three years. This amount is not far from the $56,000 base salary for a medical residency in a Norwalk Hospital in Connecticut. For comparison, the reported naturopathic oncology residency in Seattle, noted above, carries a $45,000 salary. National residency fees for medical doctors on this site begin at $53,000.
During the post-doctoral program, the licensed chiropractor residents serve as clinician members of interprofessional teams in integrative pain treatment while also shouldering responsibilities for educating cadres of senior UB chiropractic students who provide care through the centers. Notably, while the program focuses on evidence-based medicine, specifically evidence-based chiropractic medicine, the residency also requires residents to participate in scholarly and academic activities.
However, the focus on clinical services provides a sustainable business model. According to the method shared by Lehman, UB is responsible for paying salaries of the residents. However, the community health center pays a fee to UB that is a negotiated "amount per visit after CHC collects enhanced payments from Medicaid." Lehman said via e-mail that for UB, the residency arrangement became "profitable three months after the pilot study." Lehman went so far as to estimate that under his dream scenario of 100 full time residents, enough residency opportunities for all qualified UB College of Chiropractic graduates to participate if they desire, with UB covering all expenses for the residencies from the revenue generated by the program. (This paragraph was edited on May 1)

In the plan, Lehman describes and envisions it is not only the community health center, its patients, and UB that can benefit. The residents are also winners. Those who complete the 3-year residency not only have the valuable interprofessional and integrative clinical experience. They will also have series of options open to them. The first is presently operational. The residents become eligible to sit for the exam to become Board Certified in Chiropractic Orthopedics through the Academy of Chiropractic Orthopedists following completion of the Neuromusculoskeletal Medicine program.
The UB program appears to be the only program that presently prepares students for this status. The program's site advertises that "with this [board certification] you will have the credentials to become a member of an integrated health care team within a Federally Qualified Health Center (FQHC) or a Patient-Centered Medical Home (PCMH)." Lehman underlines the importance of the board certification: "In FQHCs with Level 3 status as medical homes, physicians need to have board certification to meet accreditation. This is critical for chiropractic and other professions"—he specifically noted naturopathic doctors—"that are interested in being integrated into these centers."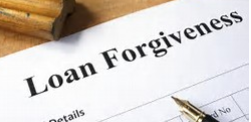 The next options for those graduates of the UB residency are in development. Lehman says that currently, development of a fellowship program is in process. Plans are for these salaries of fellows to be in the $80,000 range. If all goes according to emerging plans, these fellows would be continuing in what would be a 10-year service track that could lead to total student loan forgiveness. This is under a program begun in the final years of the George W Bush administration to help lure more practitioners into service of the underserved through agencies like FQHCs.
Comment: This win-win-win-win program – the fourth win is for the patients – seems almost too good to be true. Lehman notes that, since the first residency just began in 2013, no one is near to completing the 10-year clinical commitment need for loan forgiveness. Plans for the fellowship don't yet have hard documentation that could be shared with me for this story. Still, if the model more than pays UB for the cost of each resident, the quadruple win is already in play. This would be true if the return to UB from Medicaid reimbursement were 5-10 percent more than the cost of the residency, rather than the 50 percent Lehman reported. That said, I must issue caveat emptor on the data since I have not seen hard numbers from official documents.
What is certain is that Lehman and UB are thinking and leading out of the box of what is possible and creating what they report as a sustainable integrative pain model in community health. Administrators at chiropractic and naturopathic schools – given the coverage of naturopathic services by Medicaid in some states —should be swarming all over the model, to see how they might apply it for a quadruple win in their own communities.
Editor's note: This article was edited post-publication on May 1 due to a reporting error.