Integrative Practitioner Digital Summit
Immune Health & Detoxification
The Survival Paradox: Targeting the Root Cause of Inflammatory Diseases
The body is built to survive. In a profound paradox, however, it's increasingly clear that our innate survival mechanisms can easily turn against us, causing out-of-control inflammation, degenerative disease, and premature mortality. When facing a life-threatening or debilitating illness, the natural biochemical stress response, our innate "fight or flight" mechanisms, are fundamentally at odds with our ability to heal and to thrive.
In today's age of autoimmune epidemics, infection-induced cytokine storms, and other protective processes gone rogue, it's imperative that we as clinicians better understand the biochemical alarm system that lies at the headwaters of the inflammatory and fibrotic cascade. Even more importantly, there is an urgent need for substantiated solutions that effectively balance this biochemistry to promote resilience and healing, rather than degeneration and disease.
This session presents a profound paradigm shift in integrative medicine and the understanding of these innate processes as they relate to inflammation, health, and disease.
Upon completion of this session, participants will be able to:
Discuss cost of survival, cellular and biochemical pathways activated by upstream alarmins
Understand blocking alarmin proteins, an essential piece in extending the health span
Identify shifting stress-laden survival mechanisms to fundamental cellular processes that promote health and healing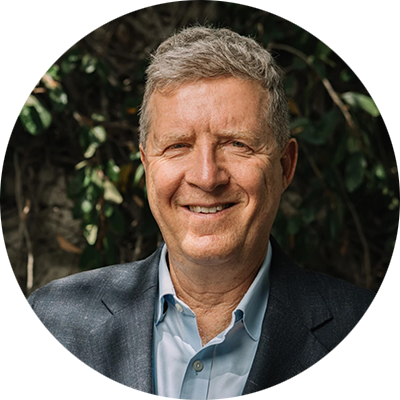 Speaker: Isaac Eliaz, MD, MS, LAc
Isaac Eliaz, MD, MS, LAc has been a pioneer in the field of integrative medicine since the early 1980s, with a focus on cancer, immune health, detoxification, and mind-body medicine. He is a respected formulator, clinician, researcher, author, and educator.
With more than 30 years of training and experience, Eliaz is a highly skilled practitioner who offers a unique, holistic approach to health and healing. His extensive background in Western medicine and translational research, Traditional Asian medicine, and complementary modalities, has earned him recognition as an expert innovator and leader in the integrative treatment of complex, chronic conditions.
In 2001, he founded Amitabha Medical Clinic in Santa Rosa, California, where patients come from around the world to receive leading-edge, patient-centered treatment and care. As part of his commitment to the advancement of integrative medicine, Eliaz partners with renowned research institutes and has co-authored numerous peer-reviewed papers on groundbreaking therapies for immune enhancement, heavy metal toxicity, cancer prevention and treatment, and more.
Many of Eliaz's protocols and treatments have been validated in peer-reviewed literature, and he regularly lectures at international medical conferences and scientific meetings on the use of these and other integrative therapies for cancer and chronic diseases. Eliaz is strongly committed to empowering patients, practitioners and those seeking guidance for lasting wellness through education, ongoing research, and community-building.
His non-profit organization, Amitabha Wellness Foundation, sponsors low-cost and no-cost health education events, and provides assistance for homeless children by supporting health and nutrition, education and self-empowerment services. In addition, Amitabha Wellness Foundation works to cover costs of treatment for low-income patients with severe illnesses who can't afford quality care. As an experienced meditation practitioner and expert in mind-body medicine, Eliaz also offers free classes at Amitabha Medical Clinic and around the world, sharing a unique model of meditation and healing to support long-term health and wellness.