Webinar: Physiology Before Pharmacology: A Nature, Nurture, and Wholeness Approach to Restorative Sleep and Enhanced Mood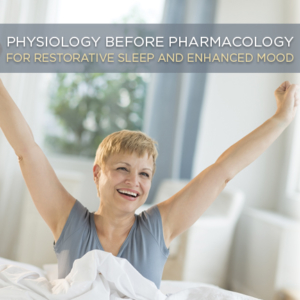 Physiology Before Pharmacology: A Nature, Nurture, and Wholeness Approach to Restorative Sleep and Enhanced Mood
Presented by: Russell Jaffe, MD, PhD, CNN
Recorded: March 2018
Gain relief for today's high tech living by learning how to promote relaxation and well-being in resilient and effective ways.
Learn how to balance adrenal hormones such as DHEA and cortisol – this can soothe an over-taxed exhausted adrenal gland and lay the foundation for healthy mood and restorative sleep
Learn about the serotonin/melatonin and cortisol synergy, their involvement in the circadian rhythm and the vital role of tryptophan in this cycle
Discover what excitoneurotoxins are and gain a deeper insight into how amino acids like glycine and methionine can help facilitate sleep and improve mood
---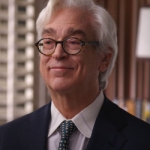 Presented by: Russell Jaffe, MD, PhD, CNN
Fellow, Health Studies Collegium
Russ Jaffe is Founder and Chairman of PERQUE Integrative Health, LLC (PIH, www.PERQUE.com) a company that offers the world scientifically proven, integrative health solutions to help speed the transition from sick care to healthful caring.
Dr. Jaffe has more than 40 years of experience contributing to molecular biology and clinical diagnostics. His focus is on functional, predictive tests and procedures designed to improve the precision of both diagnosis and of treatment outcomes and he has authored nearly 100 articles on the subject. He received his B.S., MD and Ph.D. from the Boston University School of Medicine, completed residency training in clinical chemistry at the National Institutes of Health and remained on the permanent senior staff before pursuing other interests, including starting the Health Studies Collegium think tank.
Dr. Jaffe is board certified in Clinical Pathology and in Chemical Pathology. He is the recipient of the Merck, Sharp & Dohm Excellence in Research Award, the J.D. Lane Award, and the U.S.P.H.S. Meritorious Service Award. Dr Jaffe was honored as an International Scientist of 2003 by the IBC, Oxford, England, UK for his lifetime contributions to clinical medicine, biochemistry, immunology, methodology, and integrative health policy. He is widely published and sought to explain complex subjects to any audience. Dr. Jaffe is also founder and chairman of ELISA/ACT Biotechnologies, and MAGique BioTherapeutics.
---